Percy Harvin explains why he retired from the NFL: 'I actually thought I was done'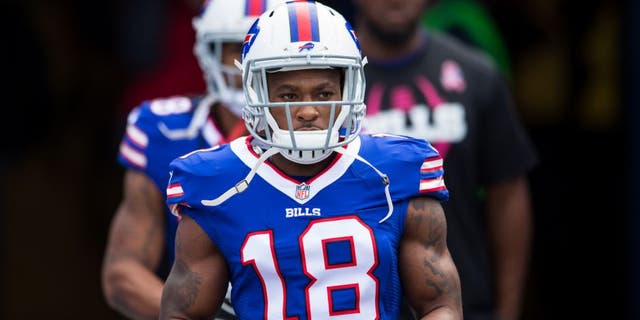 The Buffalo Bills have been desperate for help at wide receiver since Sammy Watkins went down and Robert Woods got injured. Tyrod Taylor is thin on targets at receiver, but the Bills are getting some relief from an unlikely (yet familiar) source.
Percy Harvin has come out of retirement to sign a one-year deal with the Bills -- the team he last played for in 2015. The oft-injured receiver stepped away from the game back in April but believes he can contribute after taking six months off. So why did he retire in the first place?
"I think any athlete who wants to perform how he wants to perform and he's not allowed to do that, it's very frustrating," Harvin said, via the Buffalo News. "I knew the level I wanted to play at and my body just wouldn't let me play at that level with my knee. So it was time for me to just step back, let my body heal, without trainers putting a time on it or being rushed. I just wanted to take time off to myself. I was able to relax with my family and just kind of get myself together. I'm refreshed and I'm ready to go."
Harvin has played just 28 of a possible 80 games the past five years. Being absent for that many games is something that's extremely hard to overcome, especially when the injuries are seemingly never-ending.
It's easy to understand why Harvin -- possibly the best "what if" player in the NFL -- stepped away from the NFL. He was beat up and his body was deteriorating.
"I actually thought I was done," Harvin said. "I was at peace. Pretty much the first five weeks of the NFL, I really wasn't focused on football. I didn't have the urge to go play. I just kind of was relaxing, just letting my mind just chill. And as those five weeks went by, the next month came and the body started feeling kind of good, so the mind started wondering a little bit. At that point, I just told my agent, 'Don't make no calls. Just see what happens.' And I kept training, kept doing my thing, and then the Bills called."
Harvin will have a chance at revenge against his former team, the Seahawks, this week should he suit up for the Bills. It's hard to imagine him having a big role on offense, but he's been training and gearing up for this chance. Getting acclimated to the game plan will be difficult, but the Bills could use a spark.