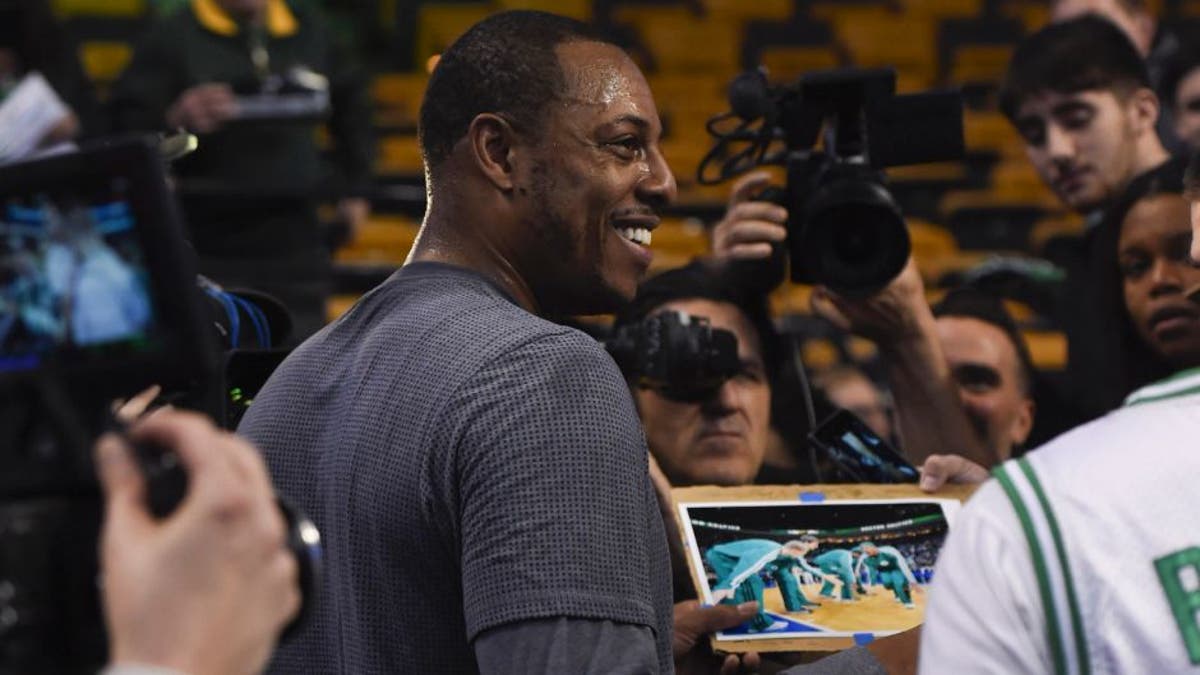 Paul Pierce announced last year that the 2016-17 season would be his last in the NBA. He'll finish his career with the Clippers, but he'll forever be known as a member of the Boston Celtics.
He returned to Boston on Sunday for his last visit to TD Garden where he was greeted with a heartfelt tribute by the home team.
The crowd also went nuts when his name was announced, giving him a standing ovation.
Pierce arrived in Boston decked out in Patriots gear. After spending the first 15 years of his career with the Celtics, it's easy to see why he'd be pulling for the Pats in Super Bowl LI.