Patriots starting RT Sebastian Vollmer lost for season with right leg injury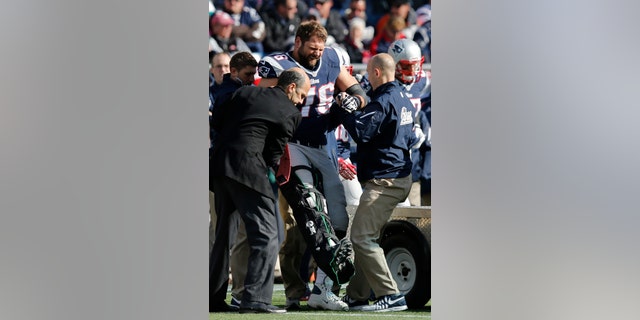 FOXBOROUGH, Mass. – New England Patriots right tackle Sebastian Vollmer is out for the season with a right leg injury.
Vollmer was placed on injured reserve on Tuesday after being hurt in the second quarter Sunday when Miami defensive tackle Randy Starks fell on the back of his legs. Marcus Cannon replaced Vollmer and the Patriots beat the Dolphins 27-17.
Vollmer, a second-round draft pick by the Patriots in 2009, has started all eight games this season and 57 of the 64 he's played in the NFL, including the postseason.
New England also acquired defensive tackle Isaac Sopoaga from Philadelphia, where he started seven of eight games this season.
___
AP NFL website: www.pro32.ap.org