Pacman Jones lashes out at reporter on first day of Bengals workouts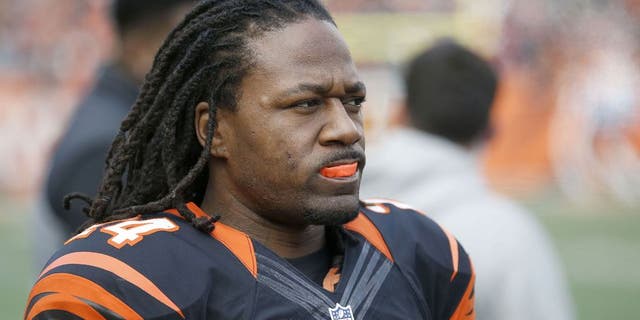 NEWYou can now listen to Fox News articles!
It didnt take long for Adam Pacman Jones to get reacquainted with the media.
The Cincinnati Bengals cornerback blew up at FOX 19s Joe Danneman after he asked Jonesa question about the fans following the team's first voluntary offseason workout Monday. According to multiple outlets, Jones asked reporters not to talk about anoffseason arrest after which he was charged with three misdemeanors.
One reporter asked Jones how important it was to have the team stand behind him after his latest alleged transgression.
Danneman posed a follow-up question a few minutes later.
Jones immediately lashed out at Danneman, kicking him out of the interview huddle and telling him it would be the last interview Danneman would have for the year.
But Jones wasnt done berating Danneman, criticizing him for asking stupid ass [expletive] questions and later telling him to shut the [expletive] up, according to the Dayton Daily News.
This is just the latest altercation for Jones this offseason and during his 11-year career. He is accused of being disruptive atthe Downtown Millennium Hotel and later head-butting and kicking the arresting officers during the Jan. 2 incident. An initial felony charge has been dropped, but he's still facing the three misdemeanors.