Oregon WR Carrington to honor New Mexico State's Byrd by wearing No. 22 in Alamo Bowl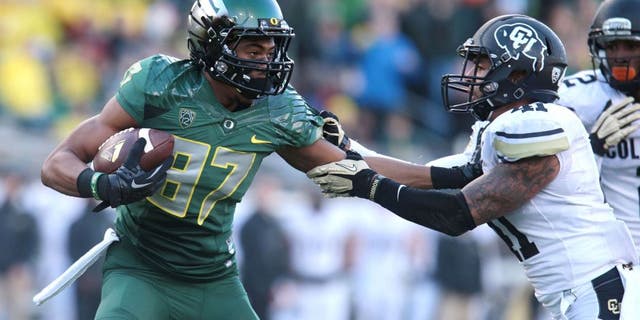 Oregon wide receiver Darren Carrington will wear No. 22 in the Valero Alamo Bowl in honor of New Mexico saftey Markel Byrd who passed away in a single-car accident on Tuesday.
Carrington and Byrd were close friends who grew up together and played football together at Horizon Christian Academy in San Diego.
The redshirt sophomore took to Instagram on Wednesday to remember his friend.
Oregon will face TCU in the Alamo Bowl in San Antonio on Jan. 2.