Ohio State fan mows message for Michigan-loving neighbor in viral video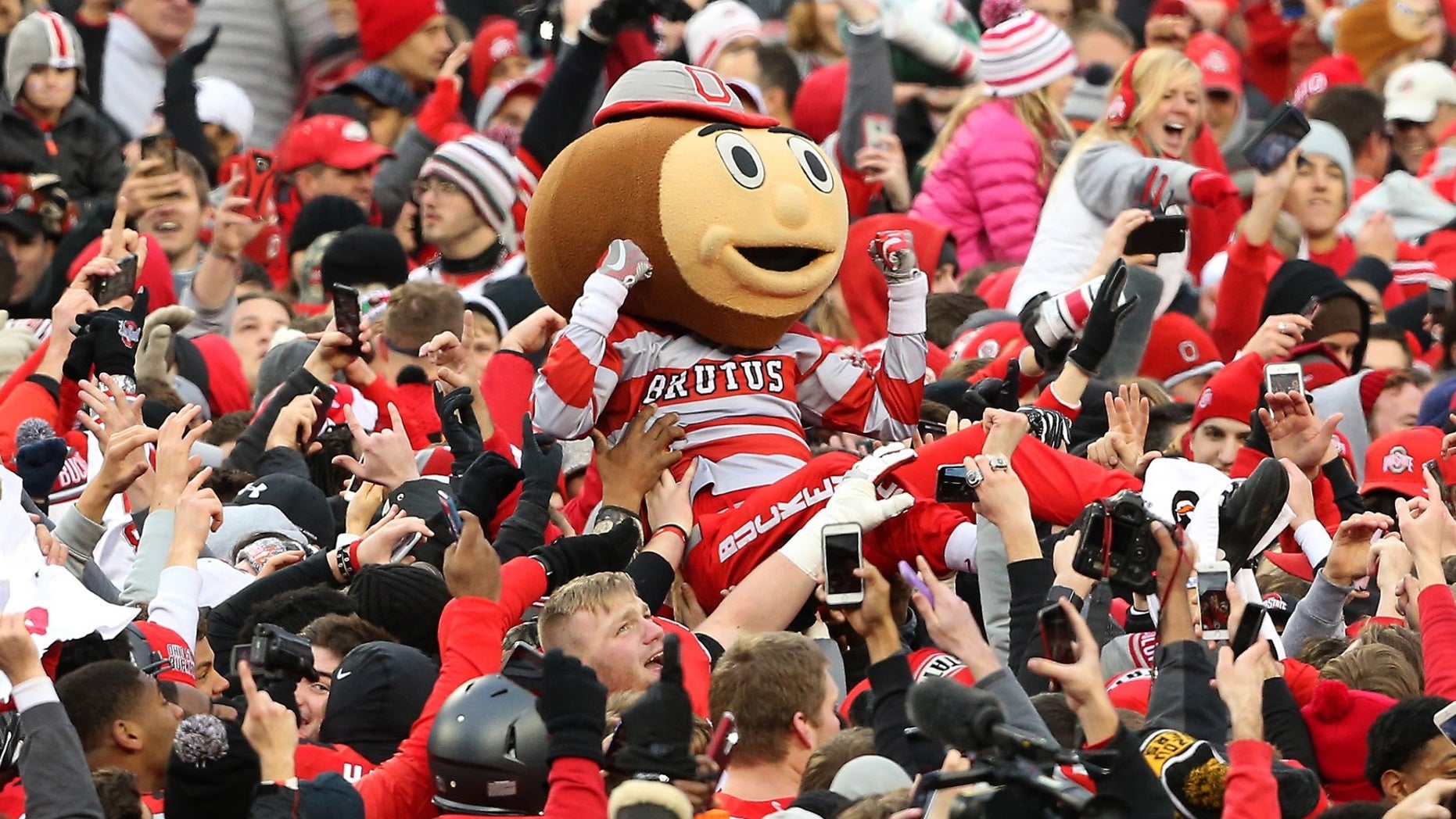 College football is just around the corner, but one man's Ohio State fandom is already in mid-season form.
A viral video showing a Buckeyes fan mowing the word "OHIO" on the lawn of his neighbor, who supports the rival Michigan Wolverines, has racked up more than 1.5 million views on Facebook.
"My neighbor is a big *ichigan fan. He is out of town this week and asked me to watch over his place. I thought I'd spruce it up a bit! #GOBUCKS (It's better with audio)," wrote Ty Higgins, of Powell, Ohio.
SNAKE SLITHERS OUT OF MOVING PICKUP TRUCK
The video is set to a Buckeyes fight song. Both teams have been locked in a fierce rivalry for decades.