Navy corpsman wounded in Afghanistan now a US Open ballperson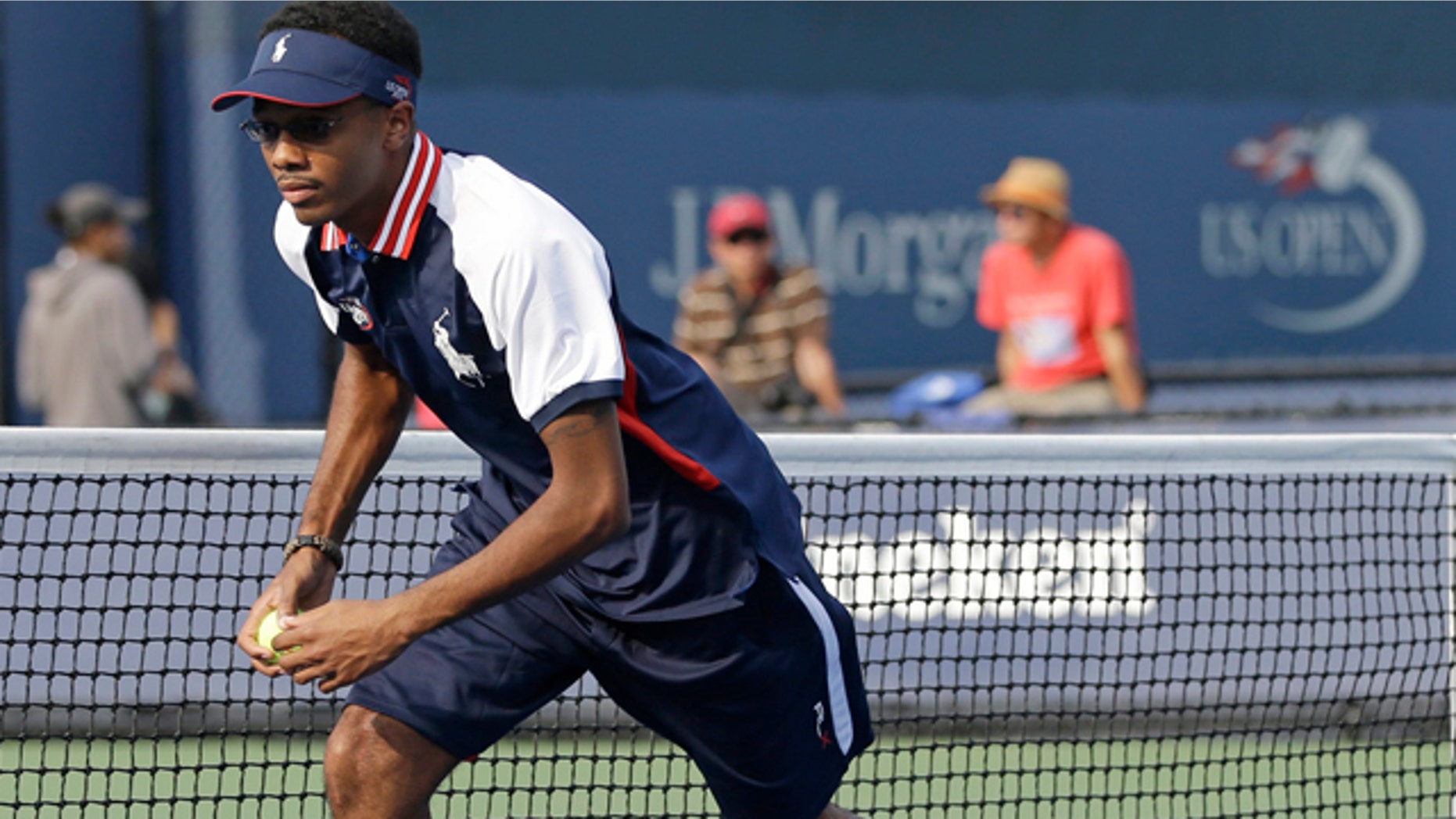 Just three years ago, 24-year-old Angelo Anderson was struggling to learn how to walk again after suffering severe injuries while serving as a Navy corpsman in Afghanistan.
Now, tennis fans can watch Anderson sprint past the best players in the world as a U.S. Open ballperson.
Anderson's speed and agility across the court hides the fact that his leg is reinforced by a titanium rod that runs from his knee to his hip, and that he once couldn't bend it past 45 degrees.
Anderson has undergone multiple surgeries and hundreds of hours of physical therapy since he was shot in the leg and the arm while serving in Afghanistan on July 2, 2010.
"It was a process, it definitely was and it wasn't an easy one," Anderson told "Fox and Friends" Sunday. "But definitely well worth it to get an opportunity like this."
Anderson was working at the infectious disease clinic at the Naval Medical Center in Portsmouth, Va., when he received his orders to report to Afghanistan in December 2009.
He would go out on patrols with Marines, primed to render care should anyone be injured.  They were out talking to some local villagers that day when Anderson heard the first three-round burst of the AK-47.
He fell to the ground, some equipment digging into his throat. Anderson tried to reach to pull it away; his arm felt as though it was moving, but when he looked down at it, it was motionless, twisted in an awkward position.
He lay there for 30 minutes, trying to remain as still as possible to not draw any attention and more bullets.
"I was crying. I was frantic. I was talking to God, Jesus, everybody, all at once," he told the Associated Press. "The only thing I could do was wait."
Anderson had been struck by two bullets. One shattered the femur in his right leg, the other the humerus in his right arm. The orthopedic surgeon had to cut away so much dying tissue that a plastic surgeon needed to perform a skin graft.
It took him four months to be able to walk again, but Anderson tells the New York Post his family helped him remain positive through his long recovery.
Another thing that helped him was participating in the Warrior Games, competitions held for injured service members. It was at this year's event in May, after he took part in track and field, that he was recruited by the USTA Military Initiative and invited to try out for the Open.
"I'm so, so blessed to have this opportunity," Anderson told "Fox and Friends."
Anderson is now training Marines in medical skills at Camp Lejeune in North Carolina, but hopes to someday work as a physical therapist with injured soldiers looking to compete in adaptive sports.
Click for more from the New York Post.
The Associated Press contributed to this report