NASCAR CEO Brian France says lug nut rule change 'not a controversial thing'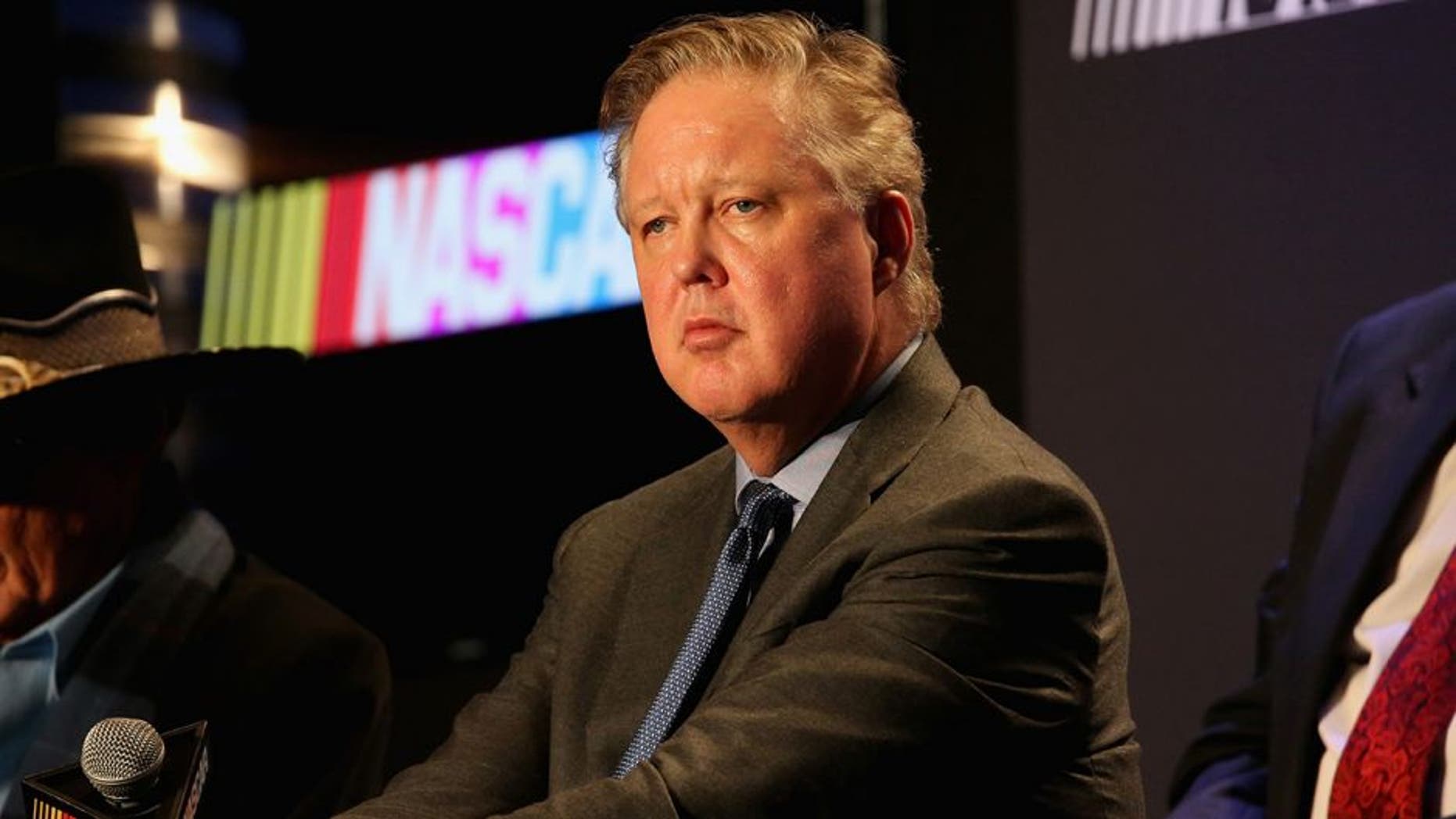 NASCAR Chairman and CEO Brian France said the sanctioning body's decision to require teams to once again tighten all five lug nuts on each wheel was "not a controversial thing."
Appearing on SiriusXM Speedway with Dave Moody Monday afternoon, France said the rule change was an opportunity to increase safety.
"Our job is, whenever we think there's a safety improvement to make, or a policy to enhance things, we will just do that," France said. "It's as simple as that. It's not a controversial thing."
Starting with the 2015 season, NASCAR dropped the requirement that teams install and tighten five lug nuts on each wheel during all pit stops. That resulted in some teams going to as few as four lug nuts on one side of the car and three on the other, sometimes resulting in loose wheels.
In recent weeks, a number of drivers have been critical of that rule, with Tony Stewart getting fined $35,000 last Thursday after comments he made to USA Today. NASCAR has not specifically said what exactly Stewart was fined for.
Still, after the driver complaints, NASCAR is going back to the old pre-2015 system. Starting at Talladega Superspeedway, all lug nuts will have to be installed and tight, per a NASCAR bulletin issued Monday.
France told Moody it's the right thing to do.
"Our whole system is based on safe and competitive racing," said France. "So it doesn't really matter in respect to what comes our way. If we can make an adjustment to make things safer, we just simply will.
"We're trying to get it right, and by the way, we will. We have for 60 years and we will always sort out — especially when it comes to safety. You can mark that down that we will get to the right place as fast as we can. That's job one for us."