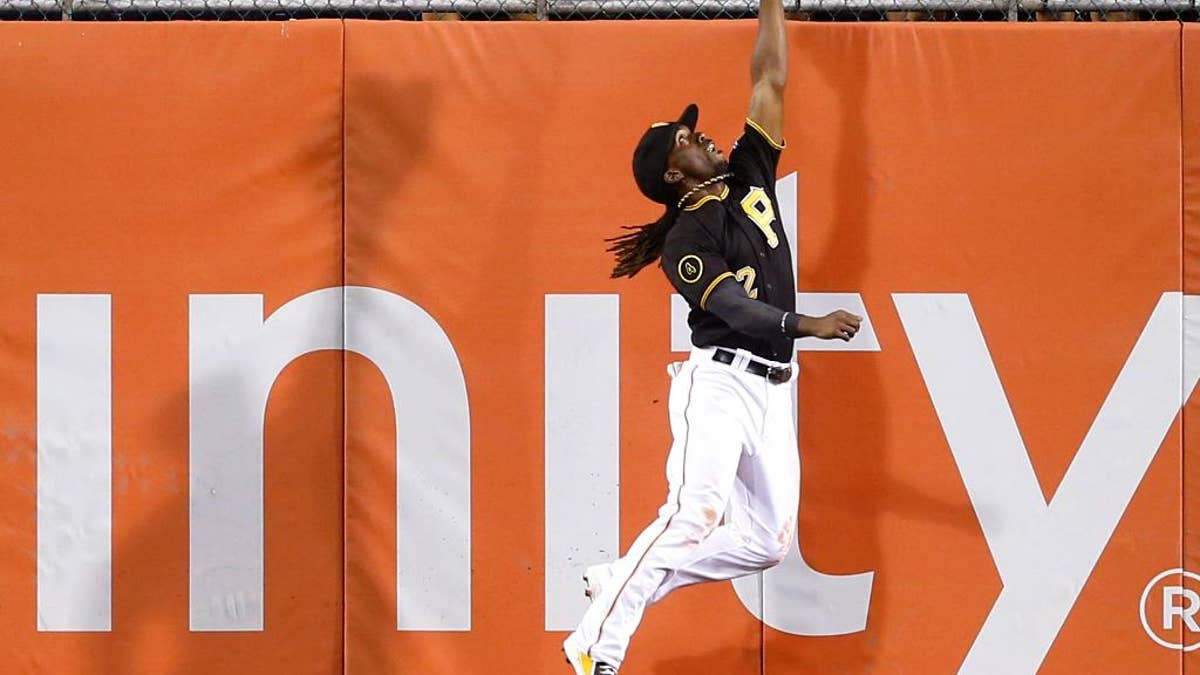 NEW YORK – Without regard to fan or player balloting, here are our selections for the 85th All-Star game July 15 at Target Field, home of the Minnesota Twins since 2010.
There are 34 spots on each roster, with at least 13 reserved for pitchers. Every major league club must be represented.
The deadline for fan voting was midnight Thursday. Rosters will be announced Sunday night. The winning league, which gets home-field advantage in the World Series, has won five consecutive championships.
___
American League:
First Base — Coming off consecutive MVP awards, Detroit slugger Miguel Cabrera gets the start even though Chicago rookie Jose Abreu and Toronto's Edwin Encarnacion have more homers at this power-packed position. Encarnacion is listed as a designated hitter on the fan ballot, but he's played the vast majority of games at first base. Oakland bopper Brandon Moss was the toughest player to leave off the squad.
Second Base — The surprise starter is pint-sized Houston dynamo Jose Altuve. Seattle's Robinson Cano and Detroit's Ian Kinsler, both producing with new teams, are on the bench.
Shortstop — Yankees captain Derek Jeter takes a bow in his final season, though he hasn't done much damage at the plate. Alexei Ramirez of the White Sox beats out Kansas City's Alcides Escobar for the backup role.
Third Base — Adrian Beltre has been a bright spot in a miserable year for banged-up Texas. He earns the starting job. Kyle Seager is enjoying a breakout season in Seattle, and Oakland's Josh Donaldson also makes it after getting snubbed a year ago. At last check, Donaldson had a big lead in fan balloting.
Catcher — Salvador Perez makes his second straight All-Star squad for Kansas City, and this time he's the starter. Kurt Suzuki represents the hometown team in his first season with the Twins. It was very difficult to deny Derek Norris of the Athletics, who has been so productive in limited at-bats.
Outfield — Mike Trout of the Los Angeles Angels starts in center, with Baltimore newcomer Nelson Cruz in left and Toronto's Jose Bautista in right. Cruz had a comfortable lead at DH in fan voting, but he's actually spent more time in the outfield. The reserves are Cleveland's Michael Brantley, Baltimore center fielder Adam Jones and Oakland's Yoenis Cespedes.
Designated Hitter — Victor Martinez of the Tigers has nearly as many home runs as strikeouts. Amazing. Those numbers help put him in the starting lineup over Boston stalwart David Ortiz, last year's World Series MVP.
Starting Pitchers — Mariners ace Felix Hernandez gets his first All-Star start. He's joined on the staff by Japanese right-handers Masahiro Tanaka of the Yankees and Yu Darvish of the Rangers, along with Angels first-timer Garrett Richards, reigning Cy Young Award winner Max Scherzer and Tigers teammate Rick Porcello. The left-handers are Toronto's Mark Buehrle, Oakland's Scott Kazmir, Chicago's Chris Sale and Tampa Bay's David Price. ... Ortiz and Price aren't exactly chummy. Could make for an interesting clubhouse.
Relievers — Now that Mariano Rivera has retired, someone else gets a chance to anchor the bullpen. Red Sox closer Koji Uehara, Kansas City's Greg Holland and A's lefty Sean Doolittle all have what it takes.
___
National League:
First Base — Arizona slugger Paul Goldschmidt is the starter at a spot loaded with splendid hitters. Behind him are Atlanta's Freddie Freeman, Chicago's Anthony Rizzo and Washington's Adam LaRoche. Rejuvenated in Colorado, Justin Morneau serves as the DH — giving Minnesota fans a former Twins star to cheer.
Second Base — Dodgers speedster Dee Gordon gets the nod thanks to all those stolen bases. Chase Utley returns for Philadelphia following knee problems, and steady bat Daniel Murphy represents the Mets.
Shortstop — Troy Tulowitzki of the Rockies is the runaway choice, backed up by Hanley Ramirez from Los Angeles.
Third Base — It's a pair of unexpected first-timers at the hot corner in Todd Frazier from Cincinnati and reserve Anthony Rendon from Washington.
Catcher — Another surprise behind the plate, where Milwaukee's Jonathan Lucroy starts over two established stars: Buster Posey of the Giants and Yadier Molina of the Cardinals. They both make the roster, but Miguel Montero of the Diamondbacks barely gets squeezed out. His numbers deserve recognition.
Outfield — NL MVP Andrew McCutchen from Pittsburgh is in center, flanked by Miami strongman Giancarlo Stanton in left and Yasiel Puig of the Dodgers in right. The second-string unit is comprised of Brewers center fielder Carlos Gomez, Braves slugger Justin Upton and San Francisco's Hunter Pence.
Starting Pitchers — Cardinals right-hander Adam Wainwright also warrants his first start in an All-Star game. The rest of the group includes Reds teammates Johnny Cueto and Alfredo Simon, Zack Greinke and Josh Beckett from the Dodgers, veteran Tim Hudson of the Giants and youngster Julio Teheran of the Braves. The left-handers are two-time Cy Young Award winner Clayton Kershaw (Dodgers) and Madison Bumgarner (Giants). Kyle Lohse from the Brewers was the hardest omission of all.
Relievers — Francisco Rodriguez, closing again in Milwaukee, punctuates a renaissance season with his first All-Star selection in five years. Rounding out the bullpen are Atlanta's Craig Kimbrel, San Diego's Huston Street and Washington's Rafael Soriano.