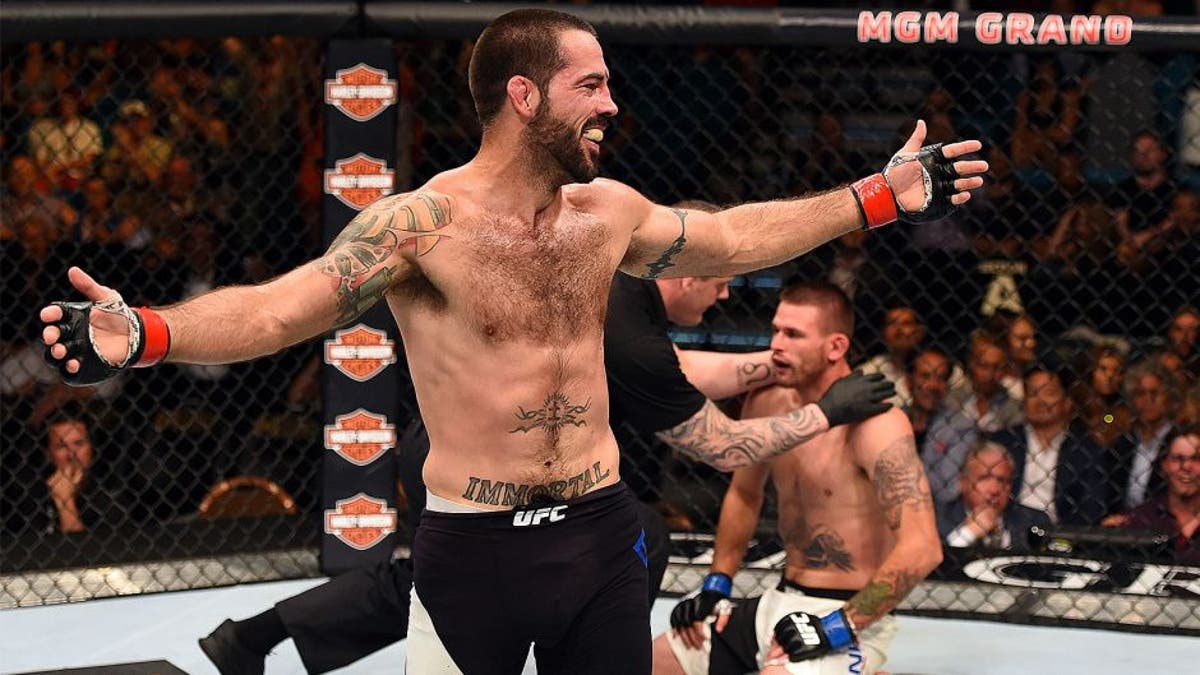 Following his win at UFC 189, Matt Brown has his next fight set for November 21 in Monterrey, Mexico as he takes on former 'Ultimate Fighter' winner Kelvin Gastelum in the five round main event.
Brown revealed the fight on the podcast last week but now he has the chance to break down the matchup and discuss his thoughts on the upcoming fight in Mexico.
The No. 5 ranked welterweight admits he hasn't seen a ton on Gastelum just yet, but what he's watched is impressive. That said, Brown is more than willing to test Gastelum's chin and endurance over five rounds to see what he's really made of when they meet on November 21.
"I haven't watched a whole lot of him yet. The only one I really remember watching is the (Nate) Marquardt fight, which was a very impressive win. He looks like he definitely likes to bring it, he's probably a young, strong guy," Brown said.
"The fight should be a really exciting fight. He's not afraid to bring it, I'm not afraid to bring it. I'm going to stand there, draw a line in the sand and punch each other. See who stands longer."
This week, Brown along with Jeremy Loper and Damon Martin discuss what happened at UFC 190 as Ronda Rousey ran through Bethe Correia in just 34 seconds. Rousey's win transcended the sport as she once again proved to be the biggest star in the UFC and Brown admits that while Rousey is tearing through the competition like tissue paper, there's no denying the kind of talent and charisma she possesses both in and out of the cage.
"You can't not appreciate it. She's f--king doing 10 times more than I'm doing!" Brown said with a laugh. "I can't hate on her for it."
Listen to the rest of the podcast on Soundcloud or download and subscribe via iTunes and hear the guys break down UFC 190 as well as a preview of this weekend's UFC Fight Night card from Nashville, Tenn.