Major League Soccer is Poised to Overtake the NHL as the 4th Most Popular Professional Sports League in the U.S.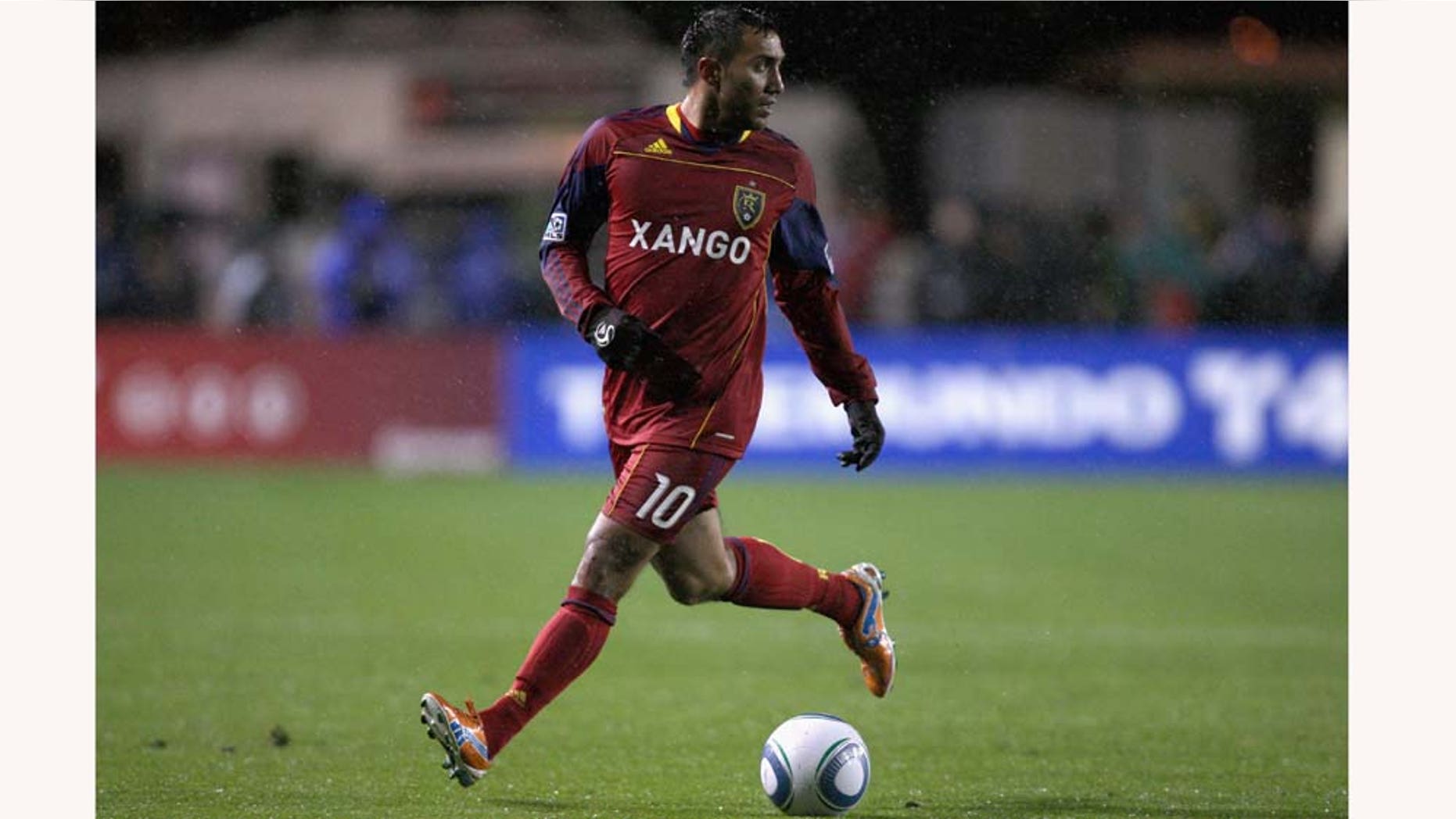 As data from the 2010 Census emerges, the cultural demographic of the U.S. population is shifting. It's only a matter of time until our sports landscape catches up.
For the better part of half a century, U.S. professional sports have been dominated by the four major professional sports leagues: the National Football League, the National Basketball Association, Major League Baseball and the National Hockey League.
The big four lead sports broadcasts. Their team jerseys are available in every local sporting goods store. Each league has a unique tab on the navigation bars that run along the top of every major sports website.
And then there's Major League Soccer. MLS results are buried, if even noted, in most sportscasts. MLS jerseys are often tucked in a back corner, if available at all, at many sporting goods stores. MLS news is relegated to a generic "Soccer" subhead on national and local sports websites, grouped with the world's various professional leagues and national teams.
To a casual observer, MLS appears to be a second-tier professional league in the American sports sphere, behind the "major" professional sports leagues, more apt to be grouped with the likes of the UFL, WNBA or Major League Lacrosse.
Ten years ago, that thought might have been true. But as the Census is showing, a lot can change in a decade.
The truth is, MLS is on the verge of overtaking the NHL as the fourth-most popular professional sports league in the United States – if it hasn't already.
In 2010, MLS average attendance was 16,675 spectators per game, a 4 percent increase over 2009. The NHL drew an average of 17,072 fans per game last season, a 3 percent drop from the year prior.
Among the largest crowds, the Seattle Sounders' average of 36,173 MLS fans a game dwarfed the NHL's Chicago Blackhawks, who drew an average 21,353 fans. The L.A. Galaxy also surpassed that figure, averaging 21,437. As MLS stadiums continue to expand and as the league continues to grow, so too should the league's attendance numbers.
And for MLS, growth continues virtually across the board. Sixty percent of clubs – or 9 of the league's 15 returning teams (not including the expansion Philadelphia Union) – experienced an increase in attendance.
Meanwhile, the NHL experienced a 66 percent decrease in average attendance with 20 of the league's 30 teams posting lower attendance numbers in 2009-10 than 2008-09.
With regard to ratings, MLS also is making a surge. The league's televised 2011 opener between the Galaxy and Sounders on ESPN was up 129 percent in ratings and 112 percent in viewership, drawing 604,000 English-language viewers. The game's Spanish-language broadcast on ESPN Deportes drew another 79,000 viewers, an increase of 84 percent from a year ago.
Those TV viewer numbers rival – or surpass – those of almost every nationally televised NHL game this year on Versus. And no league can come close to boasting that kind of jump in viewership.
While multiple factors are responsible for MLS growth, the 16-year-old league's ascension to the top ranks of professional sports has a large amount to do with the sport's popularity among the Latino community. This rise is in no small part due to MLS efforts, since its inception, to market to this important demographic.
"Other leagues have the advantage that they've been there longer, but there's no doubt that [idea of the four professional sports leagues] is starting to change, and I think that's about a demographic change," Eduardo Carvacho, senior director of Hispanic sales and marketing for F.C. Dallas. "It doesn't take too long to realize, reading the highlights that are coming out of the Census, that demographics are changing in America."
Census data released so far has shown the number of Hispanics in this country is rising fast. Data in almost every state show a higher Hispanic population than expected, with projections for the U.S. Hispanic population to be around 55 million, or 17 percent.
The population shift isn't just in states along the U.S.-Mexico border, New York and Florida. It's happening in places like Washington (where the Hispanic population grew by nearly 71 percent) and Missouri (where it skyrocketed by 79 percent). For the record, both states tout MLS teams.
Of the U.S. Hispanic population, 85 percent trace their roots to countries where soccer is the premier sport.
In 2009, 33 percent of MLS fans were Hispanic, more than twice that of any other league. (The NBA is second with 16.) That same year, 40 percent of fans that attended an MLS game were Hispanic. Those numbers alone are overwhelming evidence as to just how influential the Hispanic fan base is for MLS and its growth.
Compared to the other major professional sports leagues, MLS is just coming out of its infancy. The first MLS season was 1996. The NBA, the next youngest league, played its inaugural season in 1946-47.
As MLS teams become even more ingrained in their communities and the next generation of fans – a generation that cannot remember life without MLS – grows older, the league is all but certain to continue its upward trajectory.  The expected rise of the U.S. Hispanic population will undoubtedly provide an added boost.
Just how much of a boost?
"As the Hispanic community continues to grow and becomes the largest minority group in America, I believe we [at MLS] have the opportunity to leapfrog No. 4 [U.S. sports league] and are poised to become that No. 3," Carvacho said.
In 2000, such projections would have been deemed wishful thinking. Now, they seem well within the realm of possibility.
After all, if we've learned anything, it's that a lot can change between now and the next Census.
Maria Burns Ortiz is a freelance sports journalist, chair of the National Association of Hispanic Journalists' Sports Task Force, and a regular contributor to Fox News Latino. Follow her on Twitter: @BurnsOrtiz
Follow us on twitter.com/foxnewslatino
Like us at facebook.com/foxnewslatino