LOOK: The Cavs are Christmas cookies, and Iman Shumpert's is outstanding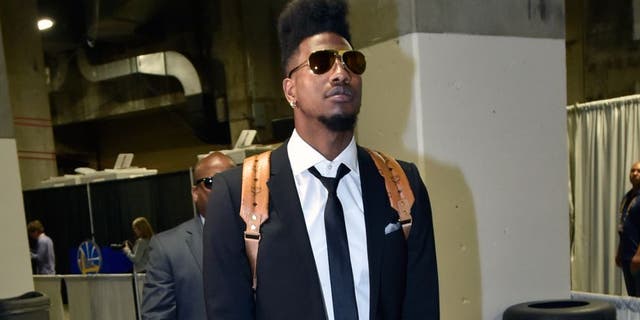 Two of the greatest parts of the holiday season are NBA basketball on Christmas Day and all the delectable desserts. But what would a combination of the two look like? Basketball-themed bon bons? Net-shaped gum drops?
No, friends. It's all about those Christmas cookies -- in the shape of the Cleveland Cavaliers, of course:
Did you look at those? No, but did you really look? Because the attention to detail on these, particularly with the hair, is absolutely amazing. Iman Shumpert is there in all his coif-based glory. Anderson Varejao looks fantastic as well. And we can't stop staring at the ginger(-bread?) version of Kevin Love. It's absolutely incredible. They all are. Even slightly-pudgy J.R. Smith and "not enough mustache" LeBron James.
The Cavs take on the Warriors on Christmas Day. Here's hoping the only devouring of Cleveland is cookie-based and not on the court.