London 2012 Olympics: John Orozco, Danell Leyva Cost the US Gym Team the Gold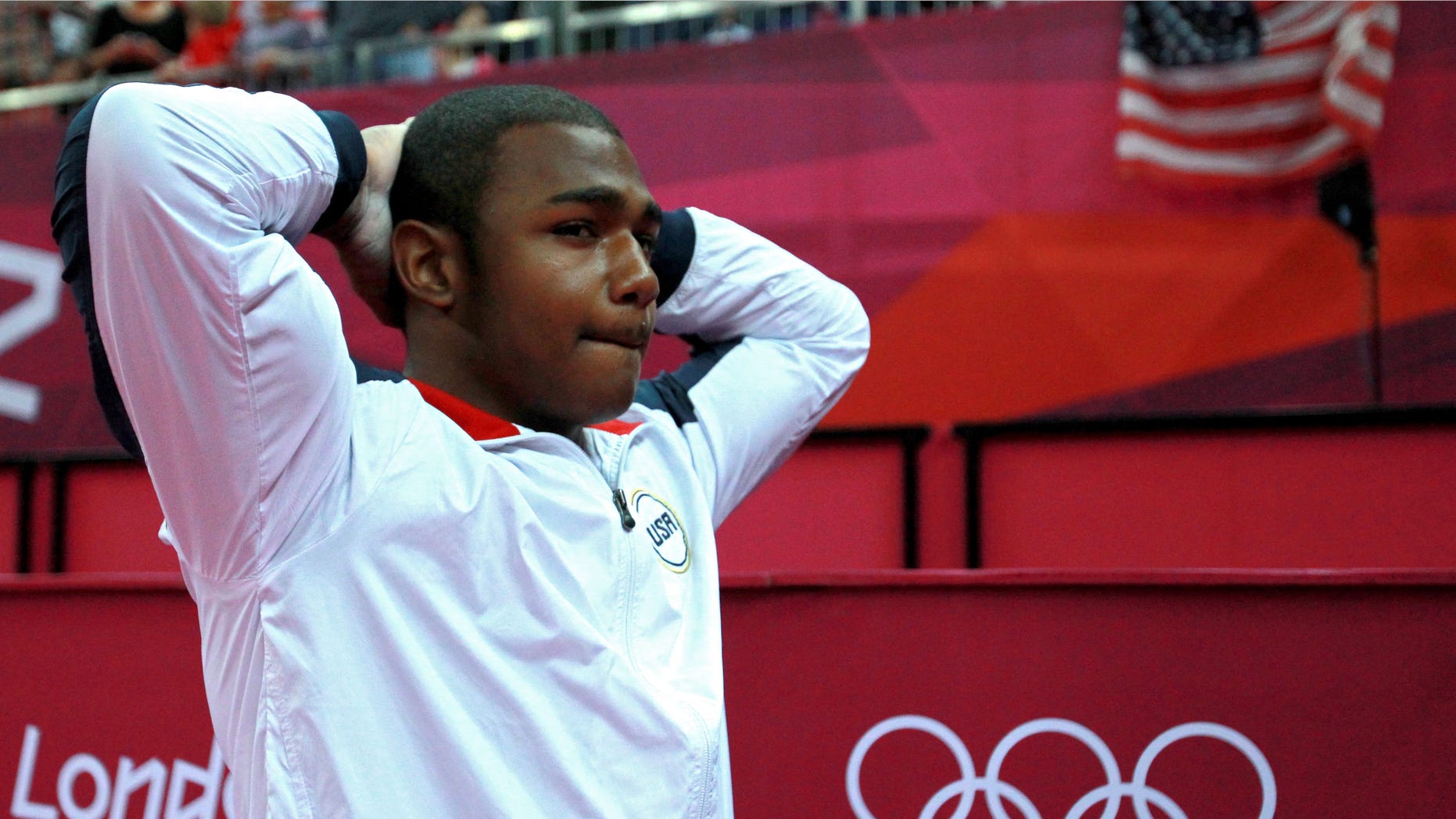 It just slipped from their fingers.
The male U.S. gymnastics team started out Monday night united and excited but by the end of the evening ended up defeated and watching their competitors take the Gold, silver and bronze medals as they agonizingly came in 5th place.
Both Danell Leyva and John Orozco, who were said to be the US male gymnastics team's golden tickets to the top, started off their routines making catastrophic mistakes.
Leyva, who was born in Cuba and raised in Miami, struggled on the pommel horse, falling early on in his routine.
Like Leyva, Puerto Rican gymnast John Orozco, who vowed to get his family out of the Bronx and into the more nature-filled surroundings in Colorado, also could not handle the Pommel horse. He then had an embarrassing fall on the vault, costing the Americans the gold and bringing Orozco to tears.
"I like to think it didn't get to me, but I guess it did," the New York Daily News quotes Orozco saying on Monday. "Right now, it's over, but I don't feel fantastic about it."
"Some days, it's easy for me to come back after some problems," he continued. "Today, it wasn't that easy."
But Leyva and Orozco were not the only two he made crucial errors on the Olympic stage.
Teammate Sam Mikulak had an almost perfect floor routine until he his hands met the floor.
When Orozco, Jonathan Horton and Leva got around to hitting great high bar routines, it was too little, too late.
By then the crowd had lost interest and were focused on the medal war between Great Britain, Japan and Ukraine. Their high bar performance would not make a dent in the low scores received earlier.
After Japan had a fall on the pommel horse by Kohei Uchimura and asked for the score to be revised, the team was placed in second place instead of fourth, bringing Great Britain (who had not won a medal since 1984) to the third slot and pushing Ukraine to fourth place.
There are still multiple opportunities for the Americans to earn gold as individual in the all-around and event finals and the like. Leyva told the New York Daily News Orozco and him will recover for this.
"He's a real strong guy," said Leyva. "He doesn't need any cuddling."