Little fan loses his mind when Bulls score 100 for free McDonalds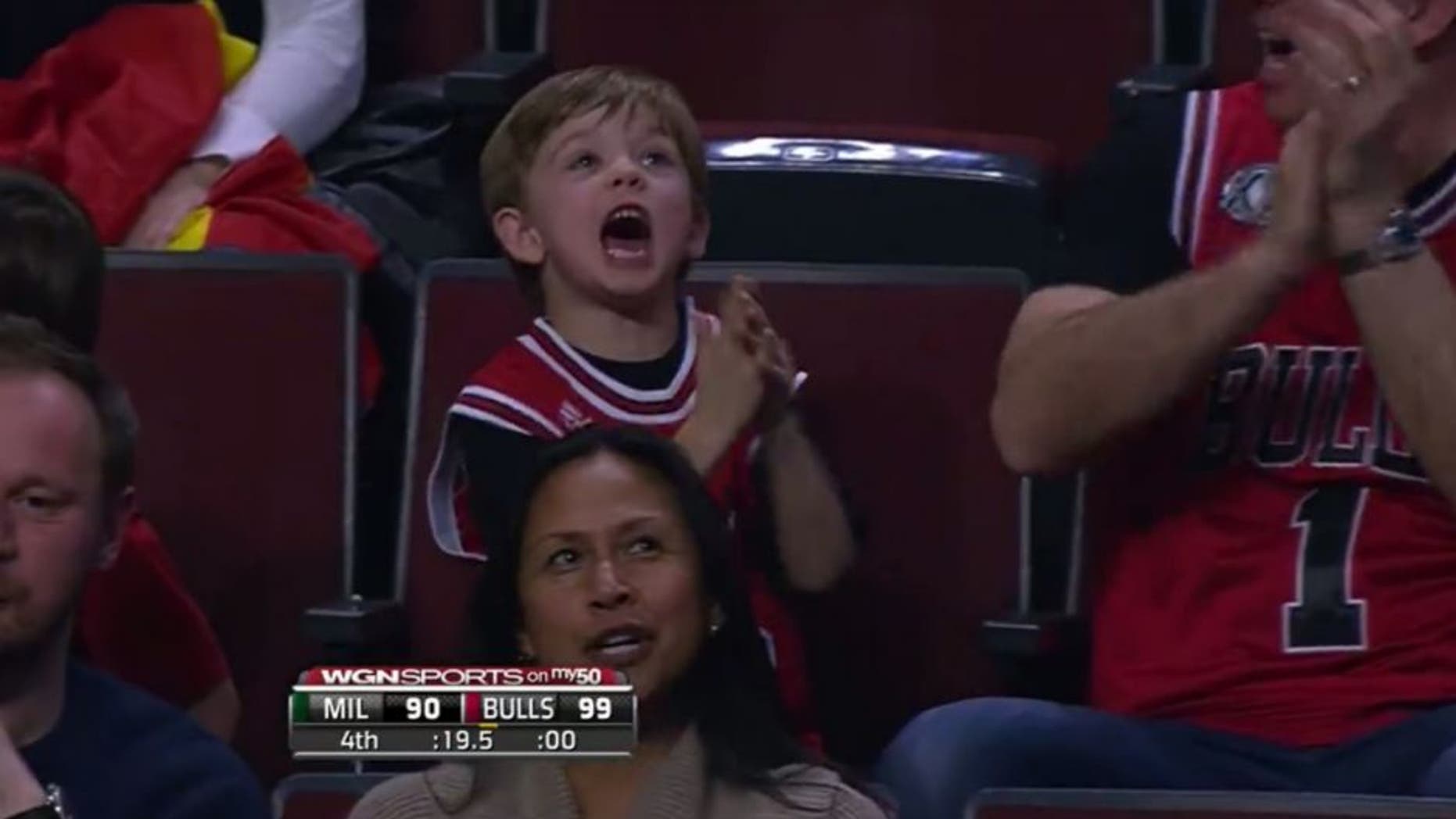 When the Bulls score 100 points and win at home in the United Center, fans are given a voucher they can redeem for a free Big Mac -- and Bulls fans take their free food very, very seriously.
Up 98-90 with 19 seconds left, the Bulls already had a win over the Bucks clinched, but it was up to E'Twaun Moore to deliver from the free-throw line to earn the entire crowd Big Macs. WGN cameras spotted this little boy in the stands who reacted as if his life depended on it.