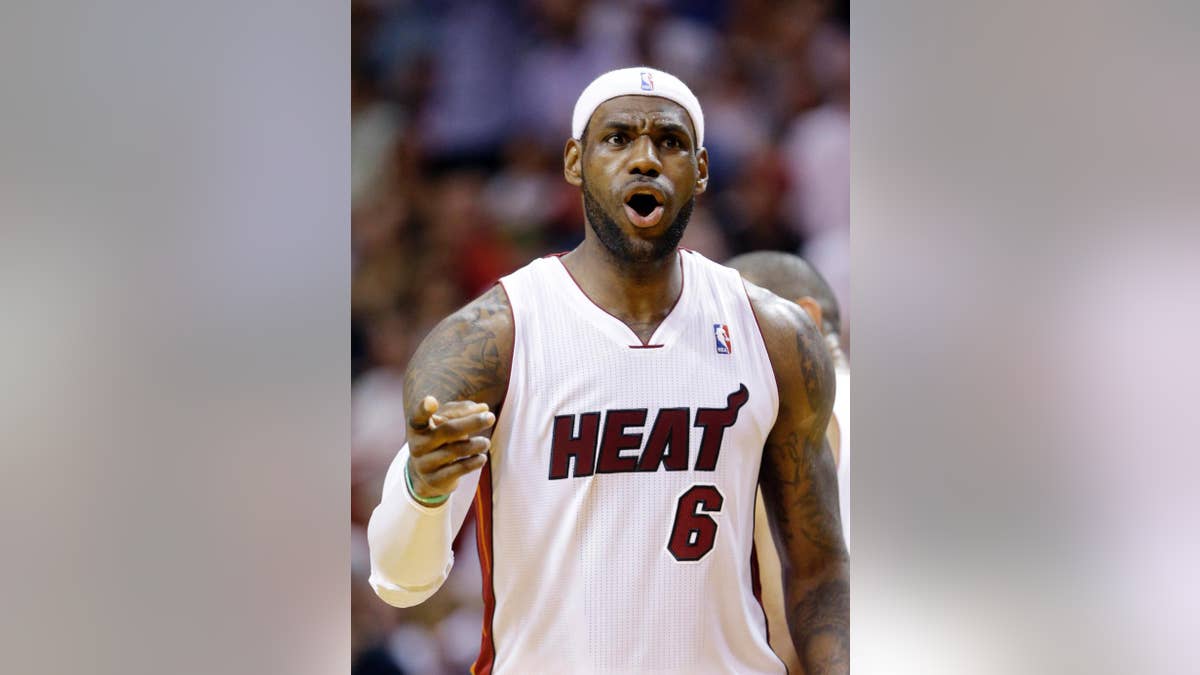 MIAMI – LeBron James remembers just about every detail from his days playing alongside Kevin Ollie in Cleveland, including that the newly crowned coach of the NCAA champions wore No. 12.
And James is thrilled that now Ollie is No. 1.
Even though he's professed to rooting for Kentucky at times in the past and has a close relationship with Wildcats coach John Calipari, James raved on Tuesday about the job Ollie did while leading Connecticut to the national title. UConn topped Kentucky 60-54 on Monday night for the title, one that came in Ollie's second season on the sideline.