Kobe Bryant shared words of wisdom with Ronda Rousey after her first loss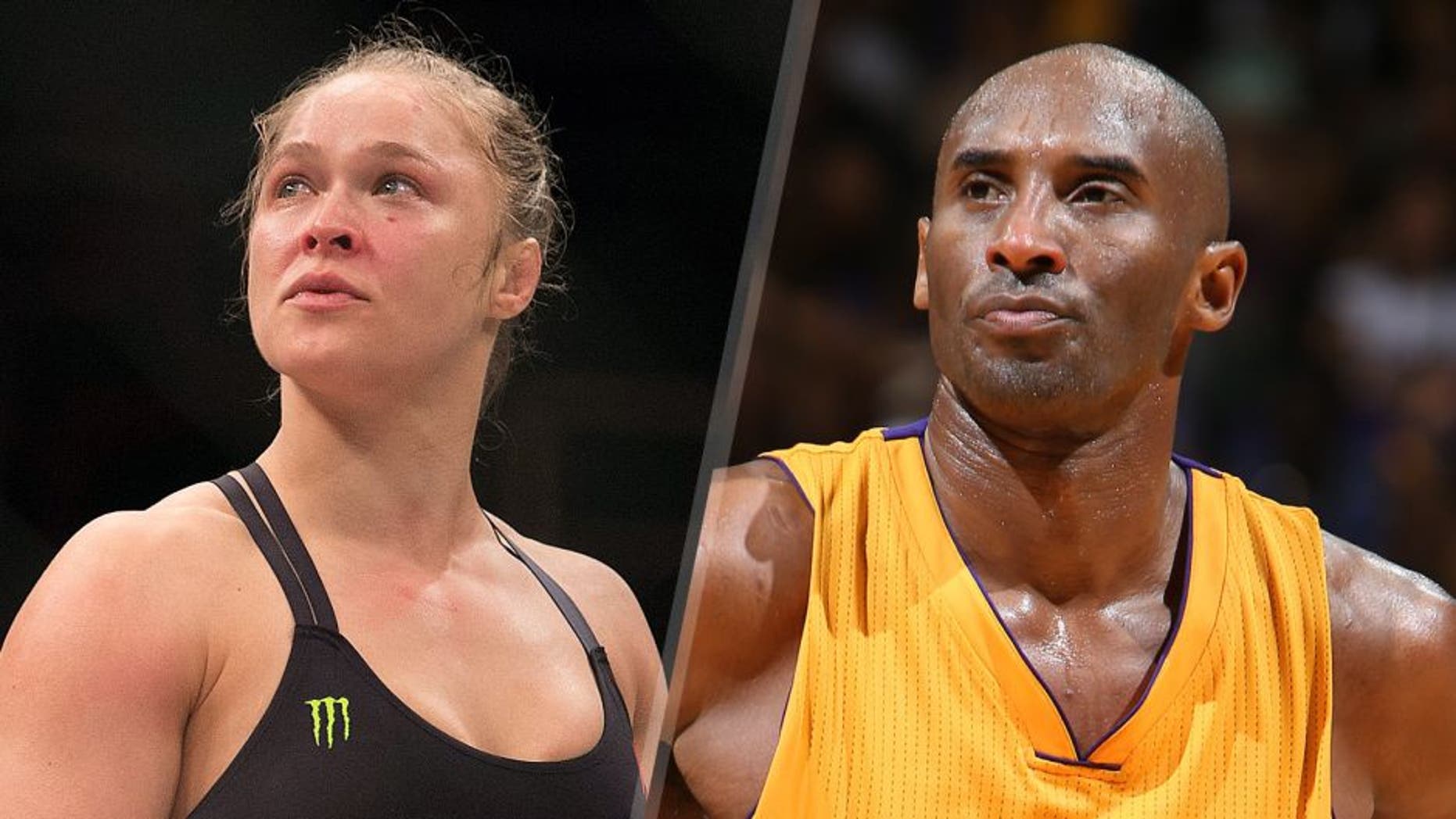 After Ronda Rousey was brutally knocked out by Holly Holm at UFC 193, many ridiculed "Rowdy". But not Kobe Bryant. The NBA star stood by her.
Bryant knows a thing or two about getting beat down by injuries and career setbacks, having faced more than a few hurdles in his long career in the NBA.
So when Rousey was copping criticism from fans and haters alike in the aftermath of her first ever defeat, Bryant shared a few words of wisdom with the fighter.
"I sent her [Rousey] several messages," Bryant told USA Today's Mike Bohn in Toronto during the All-Star weekend.
"That's what it's about. It's not about how you win. A true champion is about how you lose and come back from that.
"I told her, 'It's a beautiful thing.' That's what I told her. I said, 'To be a true champion sometimes you have to get knocked down.' It happens to the best of us. It happened with my Achilles [when I tore it], [Muhammad] Ali got put down several times -- it happens to the best of us."
"Rowdy" is expected to fight later this year, according to UFC president Dana White, and no one has higher hopes for her return to the Octagon than Bryant.
"If she goes through her entire career undefeated, she becomes this mythical figure that nobody can relate to. She got beat. We all get beat at some point or another in our lives," Bryant said.
"Now it's a matter of how she bounces back from that. I think that's what makes her a true champion."
Really, Bryant was just returning the favor. Last October, as he was contemplating retirement, Rousey offered her advice to him.