Kevin Greene, member of HOF Class of '16, considering return to NFL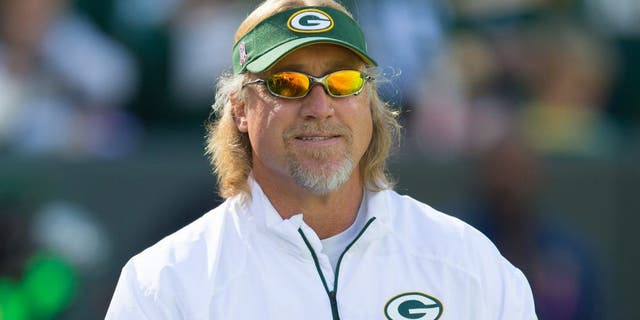 NEWYou can now listen to Fox News articles!
Over the weekend, retired linebacker Kevin Greene was selected for induction into the Pro Football Hall of Fame later this year. A resume-enhancer of that caliber could easily land him on another NFL sideline after spending the past two seasons away from the professional game.
After serving as the Green Bay Packers' outside linebackers coach from 2009-2013, Greene is reportedly considering a return to coaching. Packers defensive coordinator Dom Capers said he is "sure" his former assistant will make a comeback.
Via Pete Dougherty of PackersNews.com:
As his positional coach, Greene oversaw the immediate development of outside linebacker Clay Matthews. Under his guidance, the first-round draft pick made the Pro Bowl as a rookie and was a first-team All-Pro by his second year.
Greene played 15 seasons with the Los Angeles Rams, Pittsburgh Steelers, Carolina Panthers and San Francisco 49ers, but he never won a Super Bowl as a player. He did, however, win one as a member of the Packers coaching staff that won Super Bowl XLV.
In order to add to his ring collection, Greene will have to make a return to coaching.