Kephart: Raiders' future in Oakland could be determined next month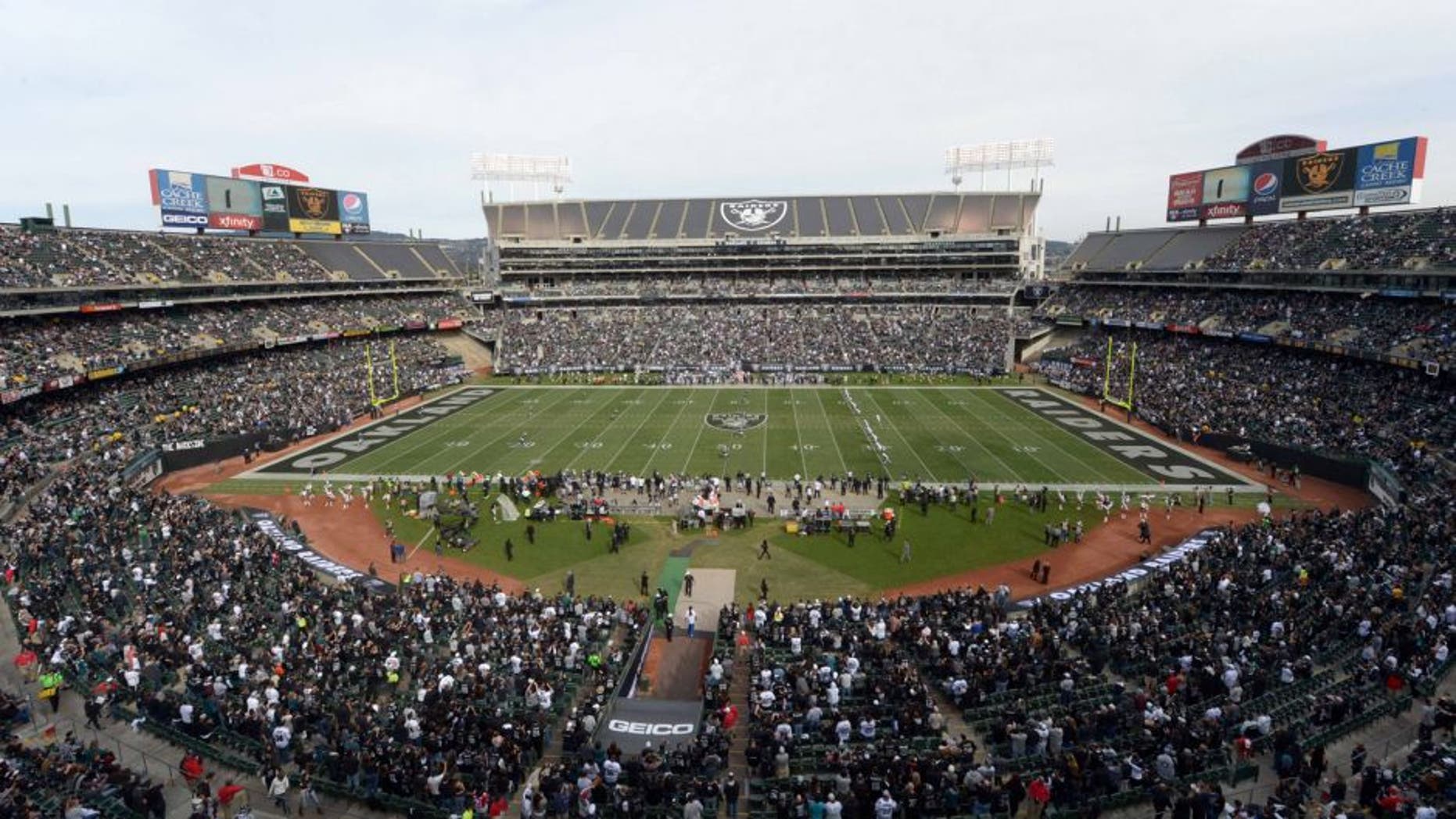 The Raiders could learn their football future as soon as next month.
San Diego developer Floyd Kephart has delivered his plan for Coliseum City. He's received feedback from city officials. And now, he's eagerly awaiting the end result like every other Oakland citizen.
"I expect the Raiders, NFL and New City will all make a decision about continuing in Oakland by the end of August," Kephart told the San Antonio Business Journal. "I am not sure who is the most frustrated at this point -- the Raiders, the NFL, the fans or us."
Kephart is the last great hope for pro football in Oakland and he's too frustrated to know if his plan will work or not. That's usually not a great sign.
He'll get his answer soon. Raiders owner Mark Davis will make reportedly pitch his peers on Aug. 11 in Chicago and a final call could be made right then and there.
(h/t San Antonio Business Journal) Kirby Lee -- USA TODAY Sports