Kansas State hires Gene Taylor from Iowa as athletic director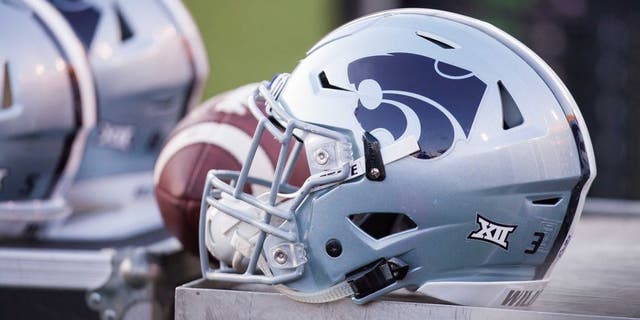 NEWYou can now listen to Fox News articles!
MANHATTAN, Kan. -- Kansas State hired Iowa deputy athletic director Gene Taylor as its new athletic director on Friday, filling an opening left after John Currie left for Tennessee in February.
The 58-year-old Taylor was hired at Iowa in 2014 following a 13-year stint as the athletic director at North Dakota State. He will formally be introduced at Kansas State on Monday.
"My family and I are truly honored and thrilled to join the K-State family," Taylor said. "We are excited to get to Manhattan, and I look forward to meeting our student-athletes, coaches, staff and supporters and helping them build upon the across-the-board success that K-State has attained."
While with the Bison, Taylor led the school through the move from Division II to Division I, also aiding in the formation of the Great West Football Conference -- giving North Dakota State a home in Division I.
The Bison won five straight FCS football national championships beginning in 2011 and the school's athletic department budget tripled from $5 million in his first year to $15 million under his watch.
After leaving North Dakota State for Iowa three years ago, Taylor was responsible for the athletic department's day-to-day operations and was the primary decision maker in the absence of athletic director Gary Barta. Taylor also supervised the school's capital projects and had oversight of the football and men's and women's basketball programs, while also serving as the supervisor for eight other sports.
"Gene Taylor is one of the most respected athletic administrators in the country," Barta said. "I'm so excited for him and for Kansas State. He has such a great combination of passion, experience, and the ability to lead by bringing people together toward a common goal. He's made a big difference during his time with the Hawkeyes. I'm going to miss him as a colleague and as a friend."
Taylor was selected as the FCS Central Region Athletic Director of the Year in 2008 and 2012. He also received the Blue Key Honor Doctor of Service Award, one of the most prestigious honors at North Dakota State faculty member can be given, in 2012.
Taylor earned his undergraduate degree from Arizona State and master's from St. Thomas University in Florida. He worked at SMU and Navy before joining the North Dakota State program.
"We are thrilled to have Gene, his wife Cathy and their two children join the K-State family," Kansas State President Richard Myers said. "Throughout the process, Gene's experience as an athletics director and his national reputation as a respected leader and someone who has built and maintained tremendous relationships with his staff, coaches, student-athletes and donors stood out in what was an extremely talented pool of candidates."
John Rieger | John Rieger-USA TODAY Sports