James Krause plays hilarious game of truth or dare about 'The Ultimate Fighter: Redemption'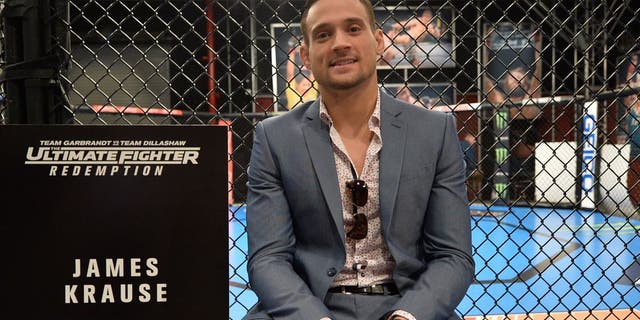 If there's one thing for certain about "Ultimate Fighter" season 25 competitor James Krause it's that he's a good sport.
In the latest edition of his video blog breaking down the newest episode of the show, Krause engaged in a game of truth or dare with FOX reporter Laura Sanko.
The game is meant to get Krause to either admit to some embarrassing truths or endure a mixed bag of jelly beans with flavors ranging from juicy peach to spoiled milk on a dare.
Needless to say, Krause doesn't want to tell all about "The Ultimate Fighter" and there's a better than average shot that he gets stuck eating a disgusting tasting jelly bean.
Check out the latest video blog where Krause also breaks down the most recent fight between Jesse Taylor and Mehdi Baghdad as well as the ongoing drama between coaches Cody Garbrandt and T.J. Dillashaw.