Isaiah Thomas' sister killed in car accident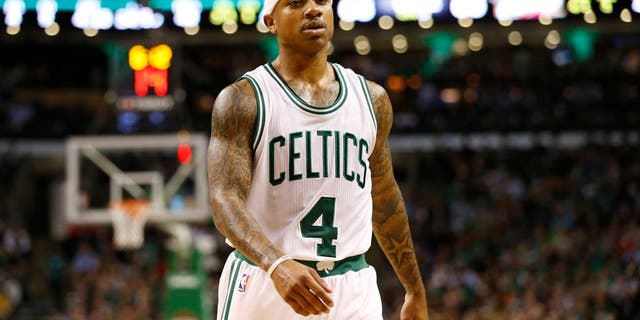 NEWYou can now listen to Fox News articles!
The 22-year-old sister of Boston Celtics star Isaiah Thomas died in a car accident Saturday morning in Federal Way, Washington, family friends told the Tacoma News Tribune.
The Celticsissued this statement on Twitter:
According to the News Tribune, 22-year-old Chyna Thomas died at the scene of an accident on the shoulder of the I-5 at around 5 a.m. Saturday morning.
A Washington State Patrol spokesmansaid the car was being driven normally at first, and then "all of a sudden it started to drift very casually onto the left shoulder" and then hit a barrier, which "vaulted the vehicle head-on into the sign post." Chyna Thomas was reportedly not wearing her seat belt.
Isaiah Thomas and the Celtics open their playoff series against the Chicago Bulls on Sunday in Boston.