Hornets' Greivis Vasquez Looks Forward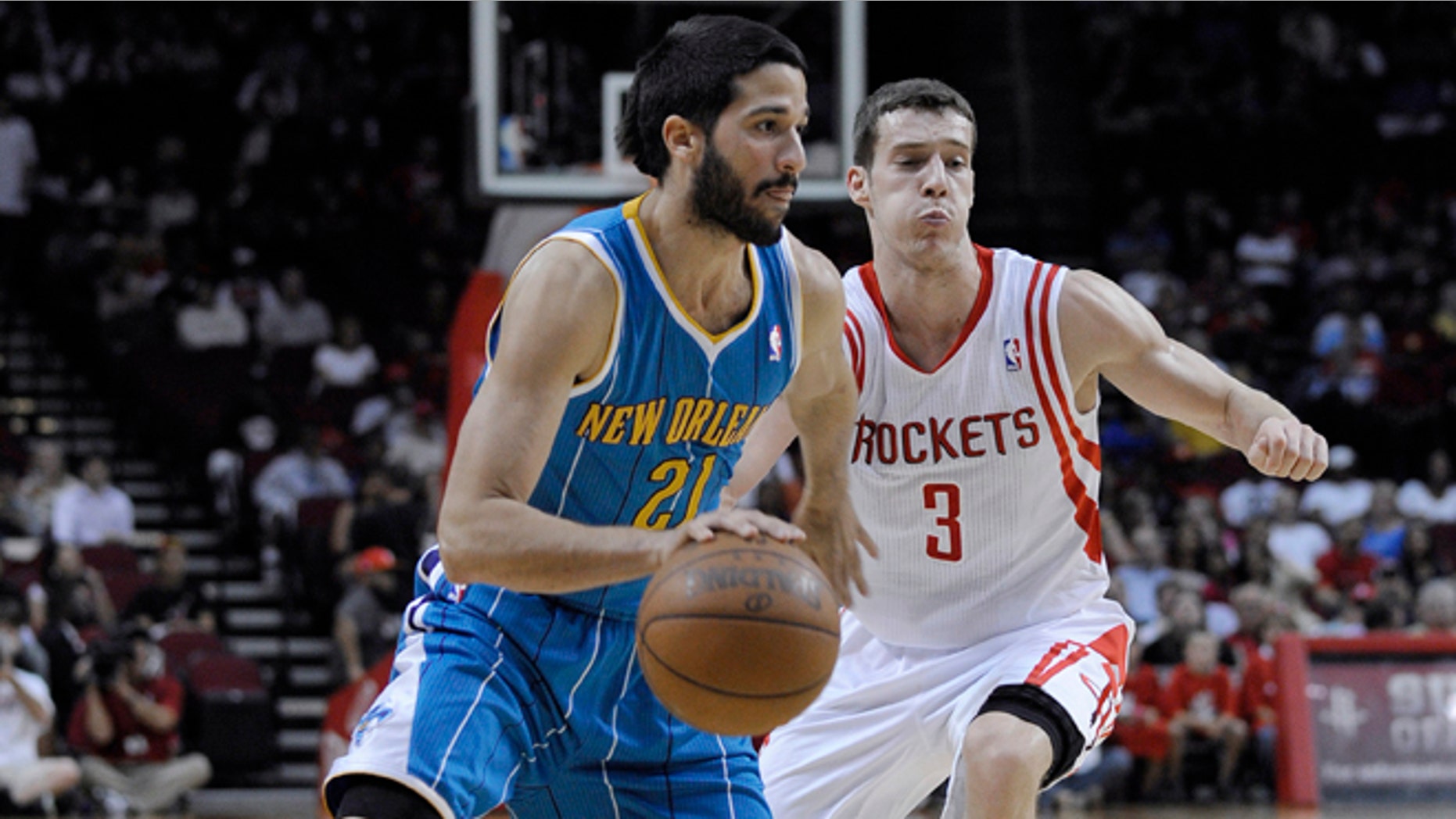 Just a year ago today Greivis Vásquez was preparing himself for Game 1 of a Western Conference semifinal round matchup against Oklahoma City, and his good friend and former high school teammate Kevin Durant  --a game which the eighth-seeded Memphis Grizzlies won but in the end they dropped a hard-fought series in seven games.

Fast forward a year, instead of getting ready for Memphis return to the postseason, Vásquez is now getting over his second season in the league. It was nothing but tough in New Orleans, but he's already excitedly looking forward to next year.

The Venezuelan never expected to be traded, and got caught off guard as he was settling into his new home. Vásquez said he had all of his things in place in Memphis when he received that dreaded phone call on Christmas Eve.

"It was difficult because I wasn't expecting that on that date. It was basically on Christmas," Vásquez told Fox News Latino. "The 24th of December, when we Venezuelans are celebrating Christmas, and all of a sudden you get traded."

Right there and then, Vásquez understood that the sport he grew-up loving, that he left behind a family back home in Venezuela to chase his dream in the United States for, is more than a game.

"Like I always say, the NBA is not a lovely novelty, it's a business. You have to adapt yourself to the NBA."

While he always felt that he deserved more time on the court during his rookie season in Memphis, he welcomed a new life with the Hornets. With Chris Paul having been traded to the Los Angeles Clippers, the Hornets saw a necessity at the point and they knew Vásquez was capable of stepping in and performing for them.
Like I always say, the NBA is not a lovely novelty, it's a business. You have to adapt yourself to the NBA.


As much as he enjoyed being a part of a Grizzlies team that beat the top seeded San Antonio Spurs in the first round before moving on to face the Thunder, sticking around in Memphis wouldn't have allowed him to continue to grow as a player.

"That's why I'm very grateful to organization, to the coach and well they know what I can do. Our record when I was a starter was positive and that's important," said Vásquez, who was the Hornets' starter in 26 games. They were 12-14 in those games but 8-4 in 12 of their last 14 games to close out the season with starting point guard Jarrett Jack missing that stretch with a sore right ankle.

Vásquez loved the backcourt combination he formed with Eric Gordon, the key player in the Paul trade, and would like to see more of it given a chance. New Orleans was 5-2 with both of them starting together once Gordon returned April 4 after missing most of the season due to right knee injury.

"I think it will be very good. We had very good results playing together and it's something very dynamic. Let's see what happens. I hope that's the case. That's one of my goals, to play with him, help grow this franchise and make it to the playoffs," Vásquez said.

Vásquez says he'll just continue to work harder over the summer and whether he starts or not next season, it's a decision that will solely rest on Williams and general manager Dell Demps.

The Hornets started out well, beating Phoenix and Boston but suddenly fell into a rut as they lost 15 of their first 18 games. Eric Gordon, the key player in the Paul trade, played in that Phoenix game and then missed the next four. He appeared again Jan. 4 before missing a total of 47 straight games. The injury bug didn't stop there as it hit Carl Landry, who missed 23 straight games because of a left knee sprain and Chris Kaman missed his share too. Shot blocker Emeka Okafor also missed out on the last 39 games of the season due to a sore left knee.

Despite the lows that saw the team finish out 21-45 and get a lottery pick in June's draft, Vásquez commended Williams for the job he did in keeping the team together throughout the course of a lockout shortened season.

They had six losses by two points, a pairs of defeats by three points and two losses by four points. The Hornets had 22 players on the team and 28 different lineup, tops in the league this season.

"He was a good leader, kept the team concentrated. Everybody thought we would only win five or six games but we ended up winning 21," said Vásquez, who said his confidence skyrocketed because of the trust Williams had in him.

"We didn't have our complete team. When we did have it complete, we obtained victories and I think it's difficult to send over a team to a coach in two weeks. I think with my trade, Gordon's trade, Kaman's and the injuries, the coach's options were very limited. He knew how to manage those options. ... That's why I'm very proud of the team, my teammates and the coaches. A great job was done."

The second-year player from the University of Maryland also saw himself playing the role of a brother and mentor to newcomer Gustavo Ayón.

It was the Mexican's first season in the NBA after coming over the Spanish ACB league and, despite being a year younger, Vásquez took the 26-year-old under his wing.

"We're like brothers. I never thought I was going to be playing with a guy like him. This whole relationship goes above anything, above so many different things," Vásquez had said earlier during the season after a road victory in New York. At one point during the game, Vásquez tried to set up Ayón but the play failed. They exchanged words but quickly made up as they walked to the bench during a timeout.

"I respect him and he respects me. We're two Latinos in here that really want to represent."

Vásquez sees a bright future for Ayón, who started in 24 of 54 games. He averaged 5.9 points and 4.9 rebounds.

"I think Gustavo Ayón did a great job all year in adapting to what the league was all about. You more than anybody knows that sometimes as a rookie you don't see time on the court, you don't step on the court and he had the opportunity to play, to be a starter," Vásquez said.

"Obviously the coach saw something in him and thinks about developing him. He has a great future on this team. He's going to be a key player ."

Vásquez has been keeping up with the playoffs.

"I like San Antonio a lot. I like Memphis a lot, [the] Lakers (and) Oklahoma. I think a team from the west will win it. Miami should be in the finals but the ball is round. Let's see what happens."
Adry Torres, who has covered MLB, NFL, NBA and NCAA basketball games and related events, is a regular contributor to Fox News Latino. He can be reached at elpiloto137@gmail.com or follow him on Twitter: @adrytorresnyc
Follow us on twitter.com/foxnewslatino
Like us at facebook.com/foxnewslatino