Heavyweight champ Fabricio Werdum promises not to underestimate Stipe Miocic at UFC 198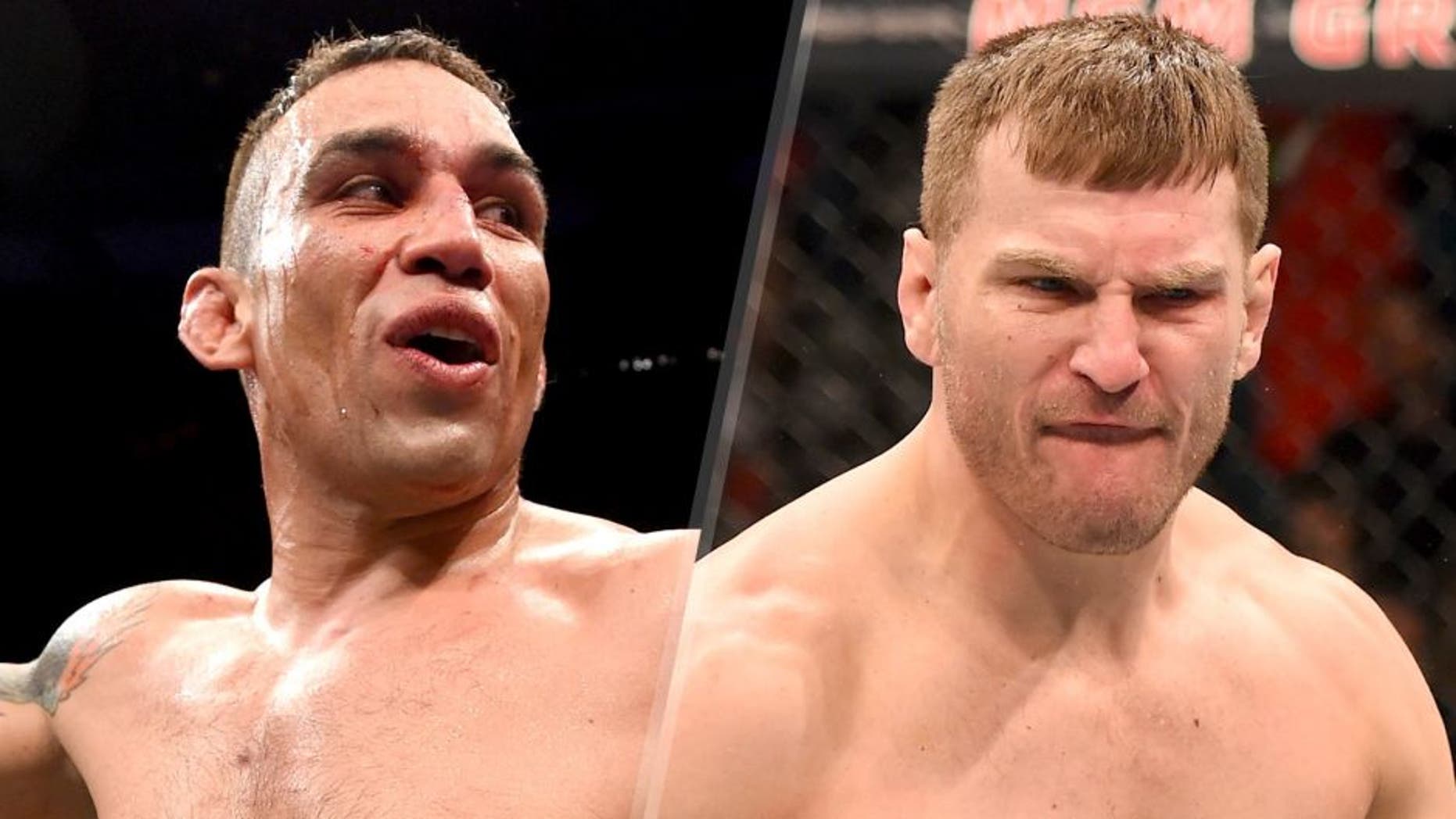 When Cain Velasquez pulled out of his scheduled February heavyweight title rematch against Fabricio Werdum, and the Brazilian champion decided not to face proposed last-minute replacement Stipe Miocic, Werdum faced criticism and questions of whether or not he was "afraid." Werdum will, in fact, fight Miocic in May at UFC 198.
It perhaps shouldn't have to be said, but Werdum recently told Combate that he didn't take the bashing seriously. "I was criticized by some fans, but it was mostly people talking nonsense, saying I was scared of Miocic," Werdum said.
"I have been fighting for 18 years. Why would I be afraid of Miocic?"
Though Werdum thinks Miocic could be as much or more of a challenge than Velasquez, despite being far less healded than the former champion. "I don't like it when people say one fight is easier than another. It's not true. Every match is different," Werdum said.
"He's taller than Cain, it's different. I can't go in there thinking it'll be easier. I can't underestimate him."
Furthermore, Werdum will have the exciting burden of fighting not just in his native Brazil, but in a city where he's lived and trained in, before, at UFC 198. The champ doesn't want to be caught in mental lapse on fight night, in front of all his fans, during his first title defense.
"I lived in Curitiba when I was training at Chute Boxe," he recounted.
"They are very traditional when it comes to martial arts. I'm certain a lot of people will show up and the place will be packed. I'm bringing three buses from [my hometown of] Porto Alegre, myself."
The jiu-jitsu black belt certainly knows that Miocic is a dangerous fighter ("I'm not underestimating him"), but Werdum simply is not scared of any man. There is one woman, however, who frightens Werdum.
"I'm only afraid of my mom," he said.