Grading Mario Goetze's transfer to Borussia Dortmund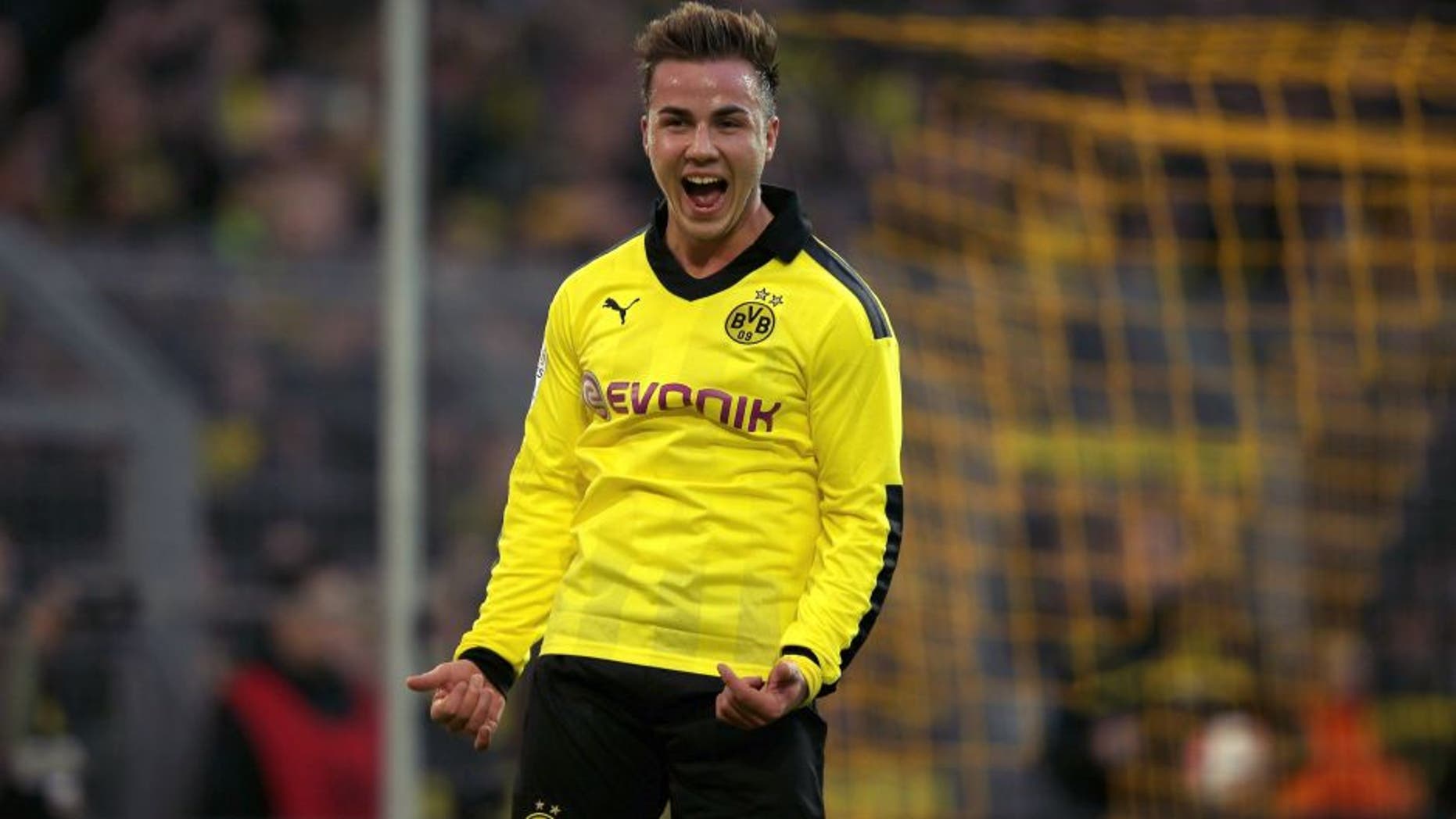 Borussia Dortmund completed the transfer of Mario Goetze on Thursday, ending a failed three-year project at Bayern Munich and returning him to the club where he made his name. The club announced Goetze will sign a 4-year deal pending a physical, with the transfer fee reported at €26 million, according to kicker.
Goetze's exit had been anticipated for months. His situation at Bayern, who bought him from Dortmund for €37 million in 2013, became untenable. Hyped as the "German Messi" when he signed, Goetze never developed into more than a role player and spot starter under Pep Guardiola, riding the bench for the biggest games. When the Bayern brass and incoming coach Carlo Ancelotti repeatedly nudged the now 24-year-old towards a move this summer, the only question was where would he go, and there's no better place for Goetze than Dortmund.
It's hard to say which party will benefit more from this reunion. Goetze fills an obvious need for BVB, who were desperate to add another playmaker after the departures of Henrikh Mkhitaryan to Manchester United and Ilkay Gundogan to Manchester City. Goetze should slot back into his preferred No. 10 role right away, which is were he thrived under Jurgen Klopp and helped Dortmund win two Bundesliga titles.
A triple threat of Goetze flanked by his best friends Marco Reus and Andre Schuerrle, whose own transfer to Dortmund is expected to be announced soon, all spearheaded by the prolific Pierre-Emerick Aubameyang, has enormous potential. And with the next crop of teenage prodigies waiting in the wings -- Ousmane Dembele, Emre Moor and U.S. international Christian Pulisic chief among them -- Thomas Tuchel has a deeper, if not better, squad at his disposal than in Year One as BVB manager.
For the player, it's a chance at redemption, but it won't be easy. Goetze must feel like he's getting back with an ex-girlfriend after having left her for another (much richer) woman.
He was crucified for his move to Bayern three years ago, not just for joining Dortmund's title rivals and the Bundesliga's longtime bullies, but also the timing of it. The transfer was announced just days before Dortmund (without Goetze, who was injured) were to play in the 2013 Champions League final - against Bayern. Dortmund fans likened Goetze to Judas. They branded him a traitor, liar and mercenary. One fan even posted an anti-Goetze rap to YouTube that has over 750,000 views.
Time probably hasn't fully healed that wound. Goetze might never win back the most loyal Dortmund ultras. But it's just as hard to envision Goetze not being able to get back in the majority of Dortmund fans' good graces by showing some remorse over his exit, a lot of humility, and most importantly, consistent good performances on the pitch. Maybe even a game-winner or two against Bayern. That'll probably help, too.
Goetze is still capable of producing those performances, is entering what should be his prime years as a footballer and comes reasonably cheap for a guy who is a World Cup hero. For Dortmund, that's good business any way you look at it. GRADE: A