Gonzalez leaves game with knee injury again, listed day to day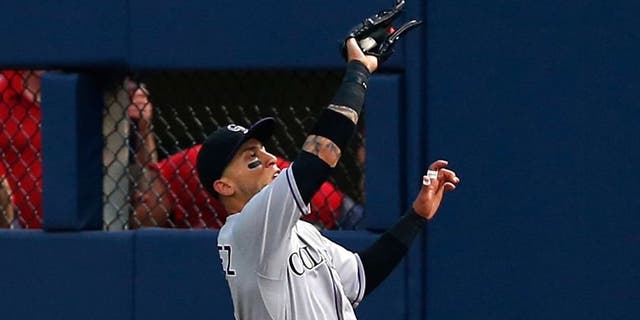 For the second time in less than a week, Carlos Gonzalez left the Colorado Rockies' game with a knee injury.
In the third inning of the Rockies' 5-3 loss to the Atlanta Braves, Gonzalez made a nice diving catch in foul territory, and while he took his at-bat in the fourth inning, he was replaced in the fifth.
Manager Walt Weiss assures that Gonzalez's injury isn't very serious and doesn't expect him to miss games because of it.
"It's no big deal. Some patella soreness. Just precautionary," Weiss said. "He's running real well. We want to keep his legs strong. But it's nothing real serious."
Gonzalez's early exit from the game comes six days after he had to leave the game after tweaking his knee on a play in the outfield.
The 29-year-old right fielder is the last person the Rockies would want to lose for an extended period of time, as he has been one of the hottest hitters in baseball since the All-Star break.
In the second half of the season, Gonzalez is hitting .301/.371/.752 with an MLB-leading 17 home runs and NL-leading 36 RBI in 34 games.
(h/t MLB.com)