Goldschmidt clubs longest HR of career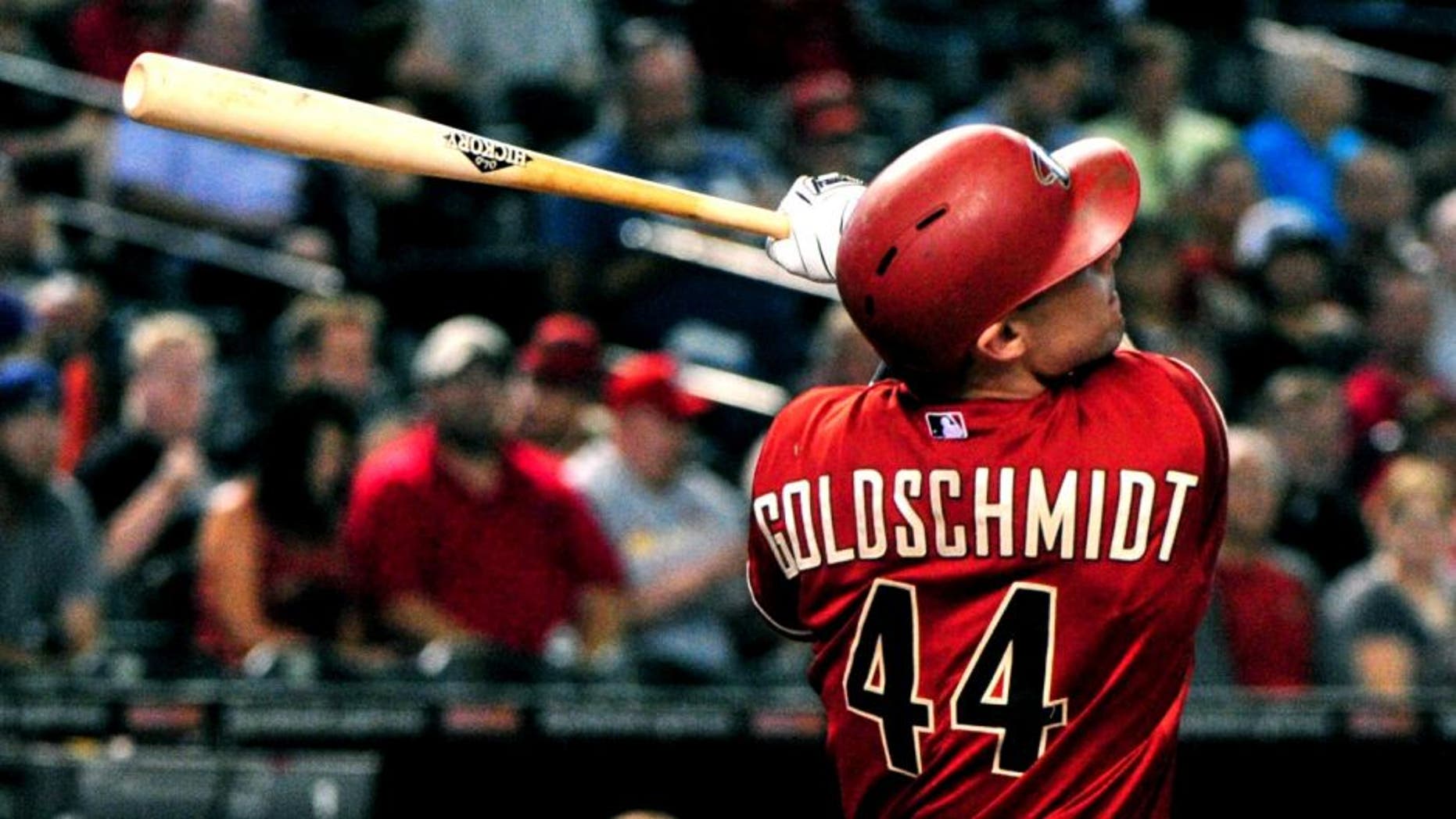 The Diamondbacks scored one run Wednesday night but what a glorious run it was.
Paul Goldschmidt got an 0-1 fastball from Cardinals starter John Lackey and smashed it off a support beam to the left of the center-field video board in the first inning.
MLB Statcast calculated the homer's true distance at 471 feet. ESPN's Home Run Tracker said it was a 482-foot blast. Either way, it was Goldschmidt's longest home run of his career.
"I haven't seen a ball hit there at all," D-backs catcher Jarrod Saltalamacchia said. "That ball was cleanly hit and it just kept going and going.
"I don't think we're ever amazed by anything he does, but a ball hit that well -- the ball kind of died a lot tonight, so for him to put a ball that far out is pretty impressive."
Goldschmidt said he knew he got it good -- Statcast had the ball's exit velocity off his bat at 110.7 mph -- but was ever modest after the game.
"I had a feeling it was going to get out of there," Goldschmidt said. "Fortunately, it did. Got one run. We would have liked to have got some more."
If the Home Run tracker number is correct, it would be the third longest home run in the majors this season, behind a pair of 484-foot shots by Miami's Giancarlo Stanton. Goldschmidt's longest homer before Wednesday was a 470-foot blast last season at Chase Field.
Adam Dunn holds record for the longest home run at Chase Field, 504 feet in 2008. Richie Sexson also eclipsed the half-century mark with a 503-foot blast in 2004.