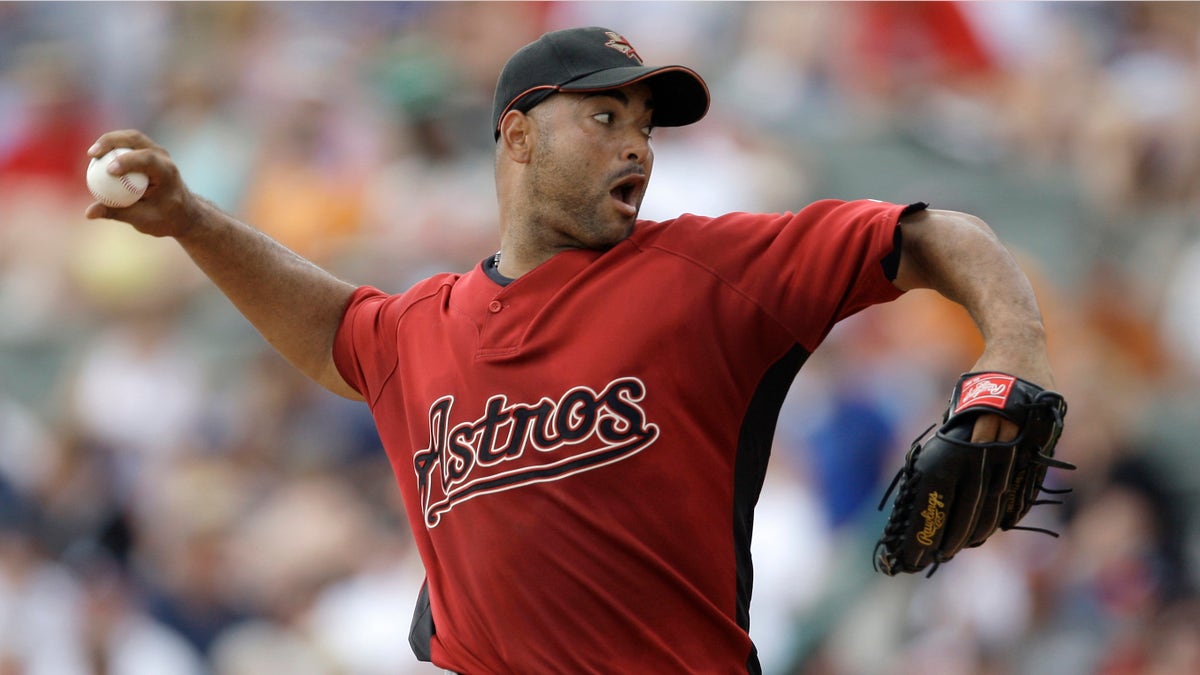 Former major league pitcher Jose Capellan has died at 34, his wife announced Wednesday.
Patricia Capellan told ESPN Deportes that her husband was found dead in his Philadelphia home, apparently victim of a massive heart attack.
She revealed that her husband suffered from a sleeping disorder and had experienced issues with Ambien, a prescription medication used for the treatment of insomnia. She told the Associated Press that they are waiting on autopsy results to find out exactly what happened.
"Apparently it was a heart attack, (according to) the paramedics who responded to the emergency call," Capellan's wife said. "I was working when I received a call telling me that Jose was dead. I could not believe it. He was alone in the house."
She added, "They asked me if he used any other medication because there was indications that his heart could not resist anymore. Jose had no love problems or other problems, such as [people] have been speculating on social networks. He didn't drink alcohol, but had lost control in the use of sleeping pills."
Patricia Capellan said her husband did not commit suicide.
"My husband did not commit suicide, nor did he have financial or problems with other women. He didn't have the same financial situation as he had before, but he was not having any kind of trouble," she told ESPN Deportes.
Capellan pitched five seasons in the majors with Atlanta, Milwaukee, Detroit and Colorado. He was 5-7, with a 5.89 ERA in 99 games between 2004-08. He later pitched in Korea and the Dominican Republic.
His funeral will be held next week in his native Dominican Republic.
The Associated Press contributed to this report.