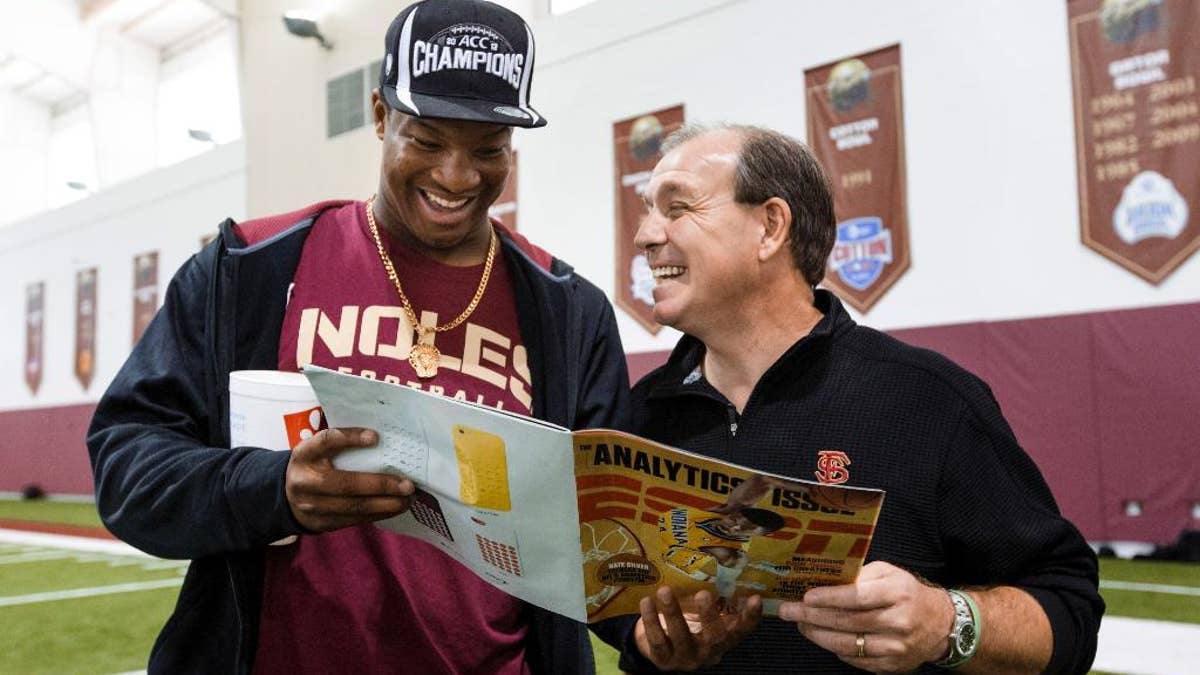 TALLAHASSEE, Fla. – Florida State coach Jimbo Fisher says Jameis Winston will miss just one practice and be available for all other spring football activities.
The Heisman winner is the closer on the baseball team ranked No. 2 in the country by Baseball America. The Seminoles have a weekend series at Georgia Tech starting April 11, but Fisher says Winston will be at the Spring Game on April 12.
The Seminoles quarterback will miss Saturday's practice because he'll be returning from Clemson. The Seminoles play a weekend series against the Tigers starting Friday. Clemson (12-7, 5-1 Atlantic Coast Conference) is in second place in the ACC's Atlantic division behind Florida State (17-3, 5-1).
Winston has to develop chemistry with two new starting receivers and a new No. 1 running back in 2014.