Flames' Iginla reaches 1,000-point mark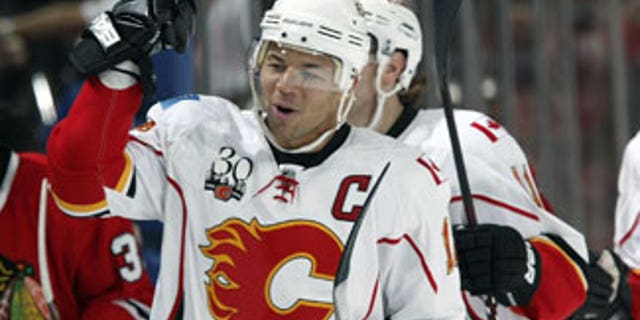 Jarome Iginla reached the 1,000-point mark with a flourish.
Calgary's captain became the 77th player in NHL history to reach 1,000 points in a career when he capped a three-point night by scoring the game-winner with 5:03 remaining, giving the Flames a 3-2 victory at St. Louis.
Iginla scored late in the second period, set up Alex Tanguay's tying goal at 8:01 of the third period and reached the milestone when he beat Jaroslav Halak with a wrister from the right circle.
Iginla has 39 goals and 80 points in 79 games this season, and has 480 goals and 520 assists in 1,103 career regular-season games -- all with the Flames, who acquired him from Dallas before he turned pro.
"I still want to play a lot longer but I've definitely been fortunate so far to and to play with as many good players and have the opportunity," Iginla said. "It just makes me think back and I definitely feel blessed and fortunate."