Fan starts petition to get The Grateful Dead for the Super Bowl 50 halftime show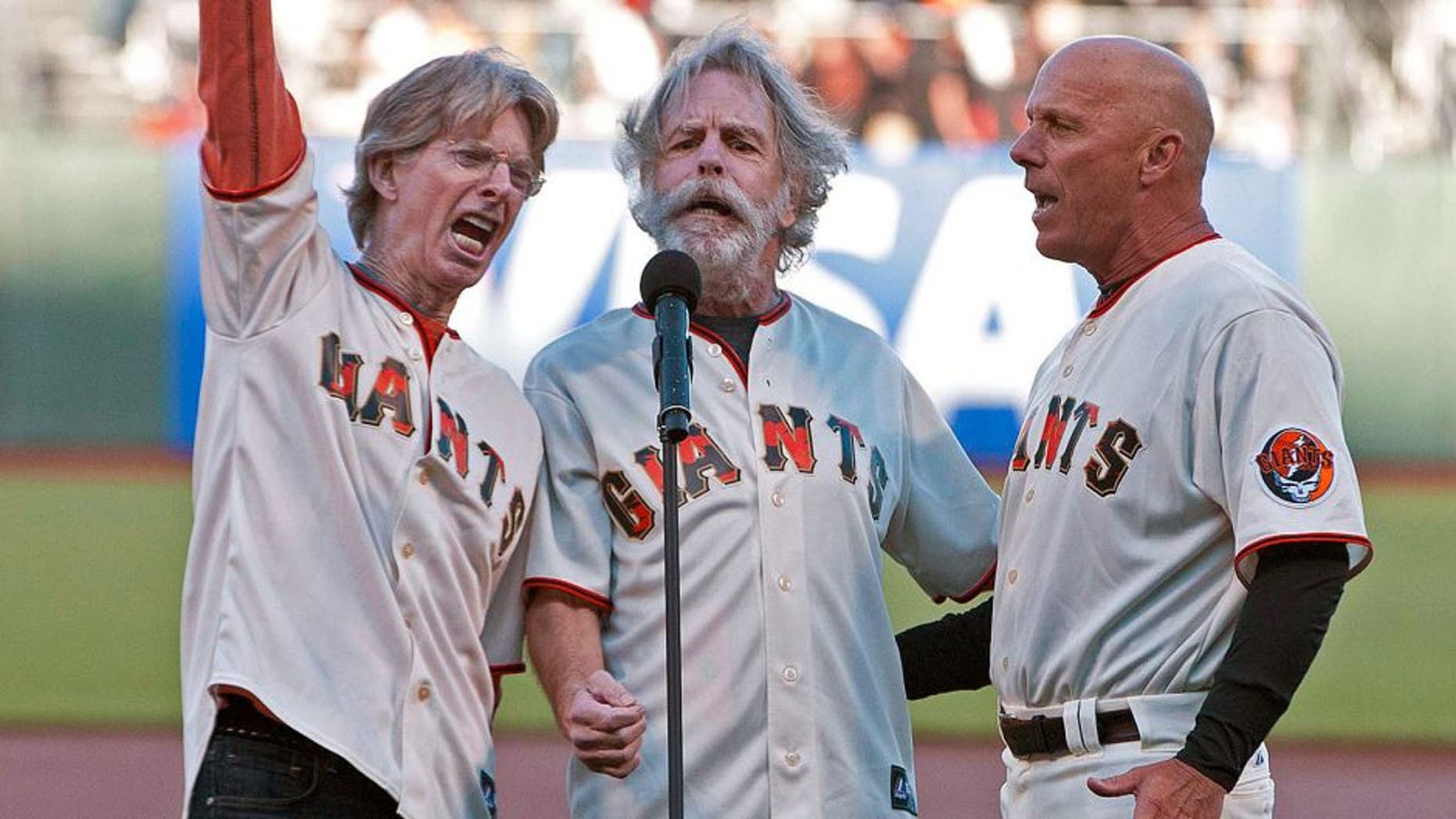 To celebrate their 50th anniversary together as a band, The Grateful Dead has been touring -- starting with their Fare Thee Well shows and the upcoming Dead & Company Tour with John Mayer. The NFL is celebrating a 50th anniversary of their own this February with Super Bowl 50. One fan of music and football had the brilliant idea to marry the two anniversaries together.
Douglas Machado, from Ashley, Pennsylvania, has created a Change.org petition to get The Grateful Dead to headline the Super Bowl 50 halftime show:
Making something like this happen still seems like a long shot. The petition currently has just 3,658 signatures and it has been up for over two weeks. On the plus side, the NFL has not decided on a halftime performer yet. They have reportedly asked Bruno Mars to perform, but there has been no confirmation of this, and he is not currently scheduled to perform at halftime.
If you want to hear the Greateful Dead play live, on the biggest stage, in what could be one of their last performances, you can sign the petition here and spread the word.
(h/t 98.5 WNCX)