Falcons safety says he'll probably watch Super Bowl film '10 times a day'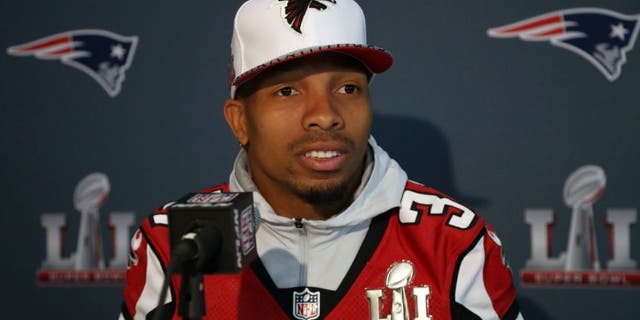 Atlanta Falcons fans probably wish they could erase Sunday night from their memory. They'd like to forget Super Bowl LI ever happened, and just pretend they never made it to the big game.
Of course, that's not possible without a 'Men In Black'-type mind-eraser. Falcons players have to face the same brutal reality that they really did blow a 25-point lead in the Super Bowl, and that it's not soon going to be forgotten.
Falcons safety Ricardo Allen realizes that, and he's not doing anything to try to avoid it. Instead, he's going to watch the film repeatedly.
"I'll probably watch it 10 times a day," Allen said, via ESPN.com. "I'll probably watch it over and over and over again just to see to what went wrong and when it went wrong and why it went wrong."
Allen admits the gut-wrenching feeling in his stomach will probably never go away, so he's just going to face it head-on. The Falcons will probably have some downtime, but for some players, they're going to watch the film and try to diagnose where they went wrong and how they can avoid the same lapses in 2017.
While the defense is partly to blame for allowing 31 unanswered points, the offense and its play calling were even worse. All the Falcons had to do was milk the clock and they'd be world champions. Instead, Kyle Shanahan kept the pedal down and didn't let up -- to a fault, actually.
"How do you get this feeling out your stomach? You never do," Allen said. "You don't. It's going to hurt me. It's going to bite me for forever. It's going to be painful. I never forget anything, especially something like this. It was another game, but it was the biggest game of the year. And we needed to bring this back to Atlanta, and we didn't do that. We played really well early, and we slowed down."