Facing long recovery from wreck, Kenseth's spotter and his family find helping hands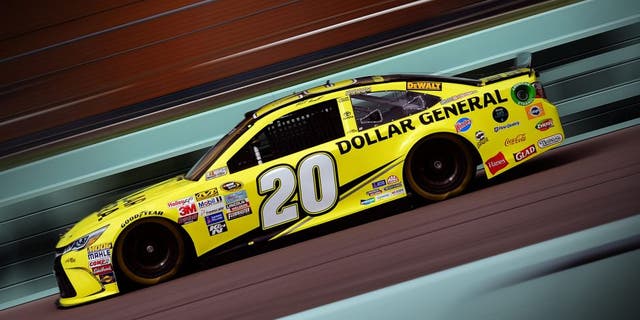 NEWYou can now listen to Fox News articles!
Not quite three weeks after suffering significant injuries in an automobile accident, the spotter for Sprint Cup Series driver Matt Kenseth and his wife and son continue down a long road to full recovery.
To help offset some of the family's medical expenses in the weeks ahead, an assistance fund has been set up here where $1,260 had been raised as of Tuesday morning.

On Dec. 17, Chris Osborne, wife Melissa and son Austin were heading home from Charlotte, North Carolina when a drunk driver hit their vehicle, according to Austin's Instagram page. Chris was driving and required surgery to repair a badly injured leg that he nearly lost.

Austin was in the passenger seat and suffered a broken nose, missing tooth, concussion and liver damage. Melissa, who was in the backseat, flew over Austin and landed between the car's dash and windshield. According to Austin's Instagram post, his mother suffered a broken pelvis, hip and shoulder in addition to having one of her elbows destroyed.
Melissa was initially placed in intensive care on a ventilator, but her condition has since improved.
From the following photo that Chris Osborne shared on New Year's Day, the family appears to be in good spirits despite all it has endured.