EXCLUSIVE: Is It Finally Toyota's Time?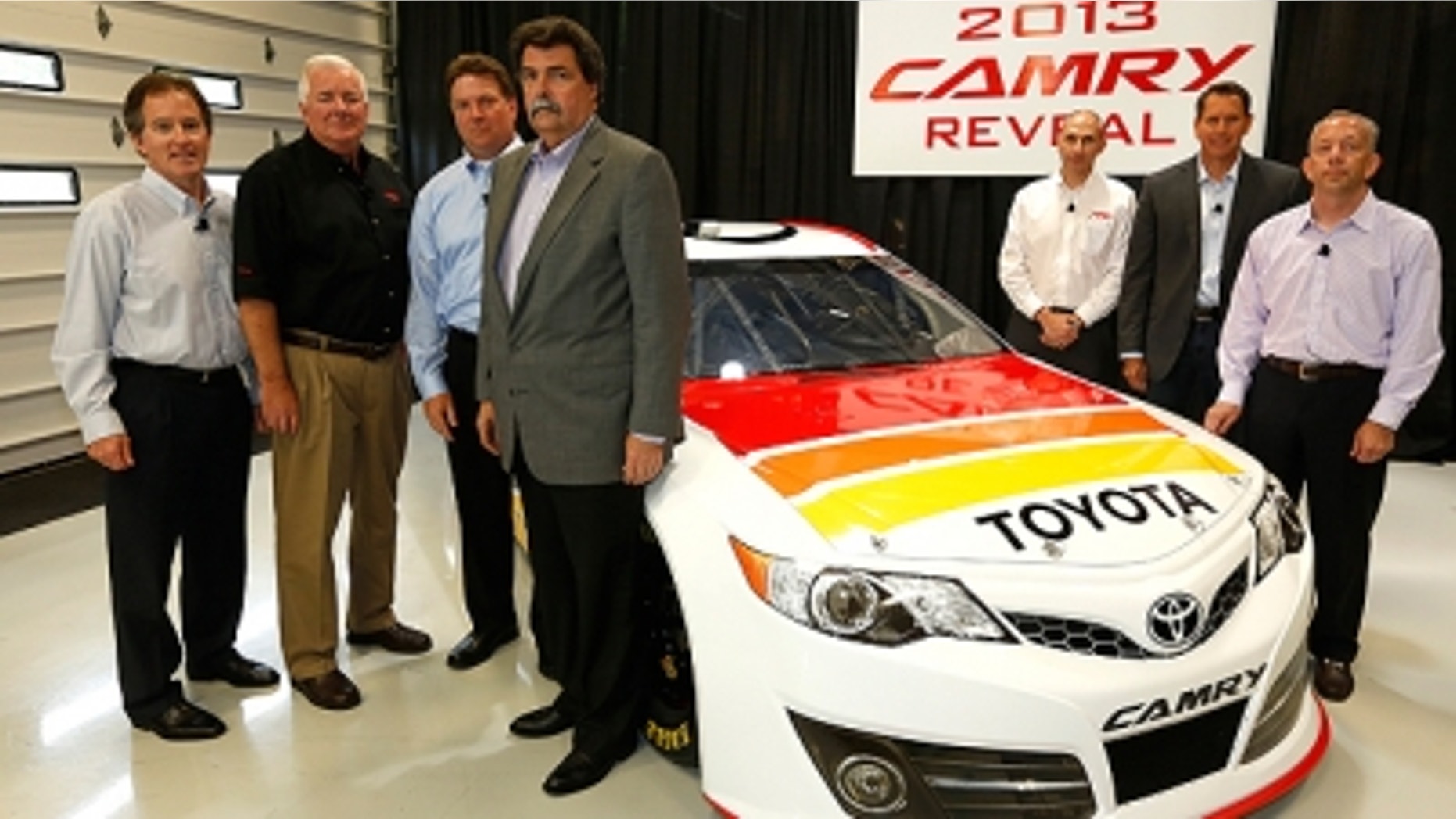 Lee White came to his SPEED.com interview at Daytona International Speedway prepared.
As president of TRD, U.S.A., Toyota's American racing arm, White is the boss of automaker's NASCAR operations, which have enjoyed considerable success so far. Heading into the fat part of Daytona Speedweeks, Toyota has won 49 NASCAR Sprint Cup races, 74 in the NASCAR Nationwide Series and 99 more in the NASCAR Camping World Truck Series. Add in multiple driver and owner championships in the Nationwide and Truck Series and it's clear that Toyota is a force to be reckoned with.
But the big prize — a NASCAR Sprint Cup championship — has narrowly eluded Toyota so far. Denny Hamlin came painstakingly close in 2010, losing the title to Jimmie Johnson in the final race of the year. Last year, Clint Bowyer might have snagged the title had he not had his Toyota put into the fence by Jeff Gordon in the closing laps of the penultimate race of the season at Phoenix.
So the subject of a championship, a prize so near and yet somehow so elusive since Toyota began Sprint Cup racing in 2008, is understandably a little touchy.
"I'll be very honest with you," said White. "Bob Carter, who's at the very top of Toyota North America right now, has told us, 'I want a ring. It's time. I want a ring.'
"Believe me," White said. "We're pulling out every stop to try and achieve that."
And then White pulled out a purple Post-It note and began reading from it: "(Joe Gibbs) recently celebrated his 100th win in 20 years (of Sprint Cup racing) last year," said White. "Since 2008, he achieved 42 of those 100 victories in only five seasons. Coincidentally, Hendrick Motorsports also achieved the same exact number, with a slight difference: Joe Gibbs did it in 544 starts, and Hendrick did in 728 starts. That's a 7.72 percent success rate for Joe Gibbs vs. a 5.8 percent success rate for Hendrick Motorsports.
"And then just for point of comparison, Roush (Fenway) Racing won 28 races in the same period and Penske won 16 races in the same period and RCR won 15 in the same period," said White.
Having successfully made his point about how good Joe Gibbs Racing has been against the other elite Sprint Cup teams, White then said, "The thing is the championship."
The good news for White is that the Toyota squad is stronger and deeper than it's ever been before. Last year, Michael Waltrip Racing finally developed into a legitimate powerhouse team and the best driver upgrade of 2013 occurred at Gibbs, where 2003 Sprint Cup champion Matt Kenseth replaced Joey Logano.
As a manufacturer, Toyota has worked hard to make sure its teams worked together, something Hamlin said has helped JGR.
"TRD is obviously continuing to grow their program," said Hamlin. "It's really in the last two years you've seen the resurgence of the Michael Waltrip team and how good they've been and it's been because they've worked closer with us and we've worked closer with them, and I think that's raised everyone's game within the Toyota camp."
Hamlin said he believes the best is yet to come.
"I see that relationship is now one year older and obviously should be better," said Hamlin. "I obviously think that the Toyota's are going to start the year very strong and hopefully maintain that advantage all the way through the Chase."
As for team owner Michael Waltrip, this season is a chance to prove his team is for real and that 2012's success was not a fluke.
"If I told you that I thought we were going to finish second in points (in 2012) you would have really thought I had a screw loose," said Waltrip. "I would have never been brave enough to predict that. In fact, I was a little nervous about our goal, which was two of the three cars to make the Chase. We were able to accomplish that."
As for 2013, Waltrip said, "We're very optimistic. We know we're not under the radar screen anymore, but we do believe that we're prepared as well as any team can be considering all the changes that the sport has seen for the 2013 season."
Will this be Toyota's year? Only time will tell.
White, Toyota's racing boss, insisted the automaker has pledged to be in NASCAR for the long haul and that there's no "win or else" mandate.
Still, though, there is a burning desire to finally seal the deal and take the big prize this year.
"Four out of the last five years, we've gone into the Chase (for the Sprint Cup) with the No. 1 seed," said White. "It's time. But I'm here to tell you there's no one in the company putting more pressure on us than we put on ourselves to achieve it."
Tom Jensen is the Editor in Chief of SPEED.com, Senior NASCAR Editor at RACER and a contributing Editor for TruckSeries.com. You can follow him online at twitter.com/tomjensen100.