Everything you need to know: Bojangles' Southern 500 at Darlington Raceway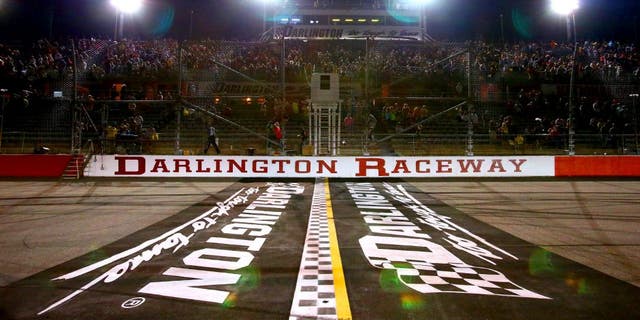 The wait is finally over. One of the longest standing NASCAR traditions finally returns on Sunday as the Sprint Cup Series gears up to run the Bojangles' Southern 500 at Darlington Raceway on Labor Day weekend.
The Southern 500 was the first ever 500-mile stock car race, and was a staple on Labor Day weekend from 1950 until 2003, when NASCAR moved the date. After much backlash from the fans and a reshuffling of the schedule, NASCAR has finally returned the Southern 500 to its tradition date.
To honor the tradition of the iconic event, the majority of the circuit has gone retro for this weekend with throwback paint schemes, team uniforms and even driver facial hair.
There are a host of NASCAR Hall of Fame members scheduled to be at the track Sunday, and the excitement both in the garage and among the fans is palpable.
To see all of the throwback paint schemes and their inspirations, check out this complete photo gallery before Sunday's race.
With that in mind, here is everything you need to know about Sunday's Bojangles' Southern 500 at Darlington Raceway.
Green flag:
7:20 p.m. ET
Tune-In:
1 p.m. ET -- 1979 Daytona 500 on FS1
1:30 p.m. ET -- NASCAR RaceDay on FS1
12 a.m. ET -- NASCAR Victory Lane on FS1
Forecast:
According to weather.com, tonight's forecast for Darlington, South Carolina is calling for isolated thunderstorms early, then cloudy skies after midnight. The low is scheduled to be 68 degrees with winds from the NNE at five to 10 miles per hour. There is a 30 percent chance of rain.
Color guard:
South Carolina Joint National Guard Color Guard
Invocation:
"Mr. Darlington Raceway" Harold King
National anthem:
Nashville recording artist Tanya Tucker
Flyover:
C-17, Charleston (South Carolina) Air Force Base
Grand marshal/Command to fire engines:
2016 NASCAR Hall of Fame inductee Terry Labonte and Bojangles' CEO Clifton Rutledge
Defending race winner:
Kevin Harvick. Full recap here.
Fastest in Practice 1:
Greg Biffle. Full recap here.
Fastest in Final Practice:
Brad Keselowski. Full recap here.
Front row:
Brad Keselowski and Kurt Busch. Full recap here.
Starting lineup: