Ducks, Bruins swap pair of players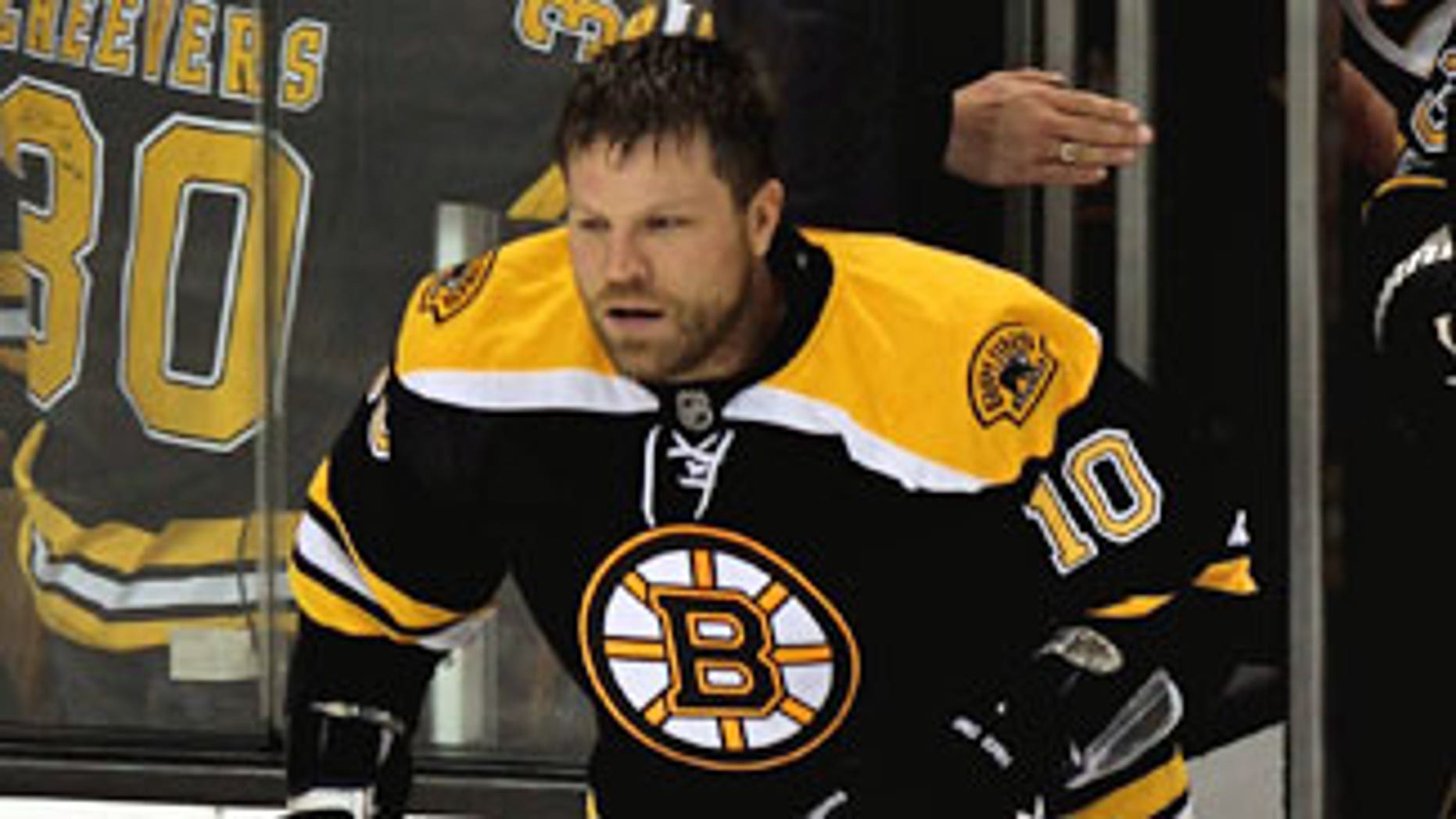 The Anaheim Ducks and Boston Bruins made a deal Sunday night, as the Ducks acquired forward Brian McGrattan and defenseman Sean Zimmerman in exchange for forwards David Laliberte and Steaputfan Chaput.
McGrattan, 29, appeared in 39 games for AHL Providence this season. The 6-foot-4, 235-pound winger had 4 goals, 1 assist and 97 penalty minutes. He has 182 games of NHL experience between Calgary, Phoenix and Ottawa and is 3-11-14 with 395 penalty minutes in 182 games.
The 23-year-old Zimmerman has appeared in 30 AHL games this season between Providence and Rochester. The 6-foot-2, 200-pound Denver native has four assists and 23 penalty minutes. He has yet to play in an NHL game.
Laliberte, 24, is 8-10-18 in 48 AHL games this season between Syracuse and Adirondack. He went 2-1-3 in 11 games with the Philadelphia Flyers last season. Chaput, 22, had 3 goals and 7 assists in 47 AHL games between Syracuse and Charlotte.