Draymond Green says Golden State played like 'peaches and cream' in Game 3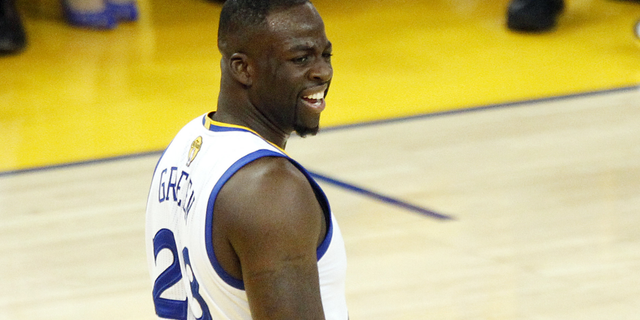 NEWYou can now listen to Fox News articles!
After it looked like the NBA Finals were headed for an anti-climactic sweep, the Golden State Warriors laid an egg in Game 3, losing by 30 points to a desperate Cleveland Cavaliers team that was overmatched in every way over the past week.
Afterward, Warriors unofficial spokesman Draymond Green, who finished with six points on eight shots, had a funny way to describe his team's uninspiring performance:
Golden State trailed by 20 points in the first quarter. It took a lackadaisical approach to offense and let LeBron James waltz into the paint over and over again on the other end. It was dispiriting, to say the least.
Steph Curry played perhaps his worst game of the entire season, scoring a team-high 19 points on 13 shots. But the Cavaliers abused him on the other end, repeatedly attacking Curry in the pick-and-roll and bullying him with larger players. Curry picked up two quick fouls late in the first quarter and didn't look like his MVP self from that point on.
The Cavaliers were forced into an adjustment when they started Richard Jefferson over Kevin Love (concussion), which allowed them to put LeBron on Green, but they also played with much more intensity throughout the game. There were fewer defensive mistakes than in Games 1 and 2, and they did a better job penetrating and knocking down contested outside shots.
Golden State probably won't play this poorly ever again, though; the Cavaliers need to be even better in Game 4 if they want to even up this series.