Doug McDermott outplaying Tony Snell to this point of preseason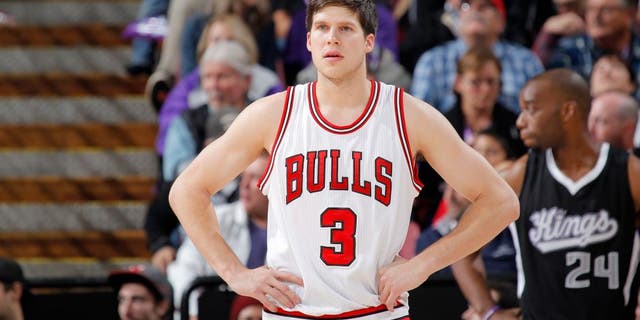 NEWYou can now listen to Fox News articles!
Last season, Doug McDermott could barely get off the bench for the Bulls, while Tony Snell was a fixture in the team's rotation.
It's very early in the preseason, but by the looks of things, that's something which could change this year. K.C. Johnson of The Chicago Tribune:
Hoiberg changed his mind and started Snell a second straight game at small forward, though McDermott entered quickly after Snell drew two quick fouls. McDermott later started the second half for a resting Butler, and Hoiberg said he still planned to start McDermott at some point in the preseason.

He should.

For the second straight game, Snell looked unimpressive and McDermott more aggressive. Beyond his 2-for-10 shooting, Snell too often didn't match physical play and made little impact.
If McDermott's shooting remains a constant, that could open up the spacing for the offense, which would potentially make him more valuable on that end of the floor. There would be a sacrifice on the defensive end, however, so it'll be interesting to see how Hoiberg ultimately ends up using both players.
MORE NEWS: Want stories delivered to you? Sign up for our NBA newsletters.