David Ortiz Suspended 4 Games for Fight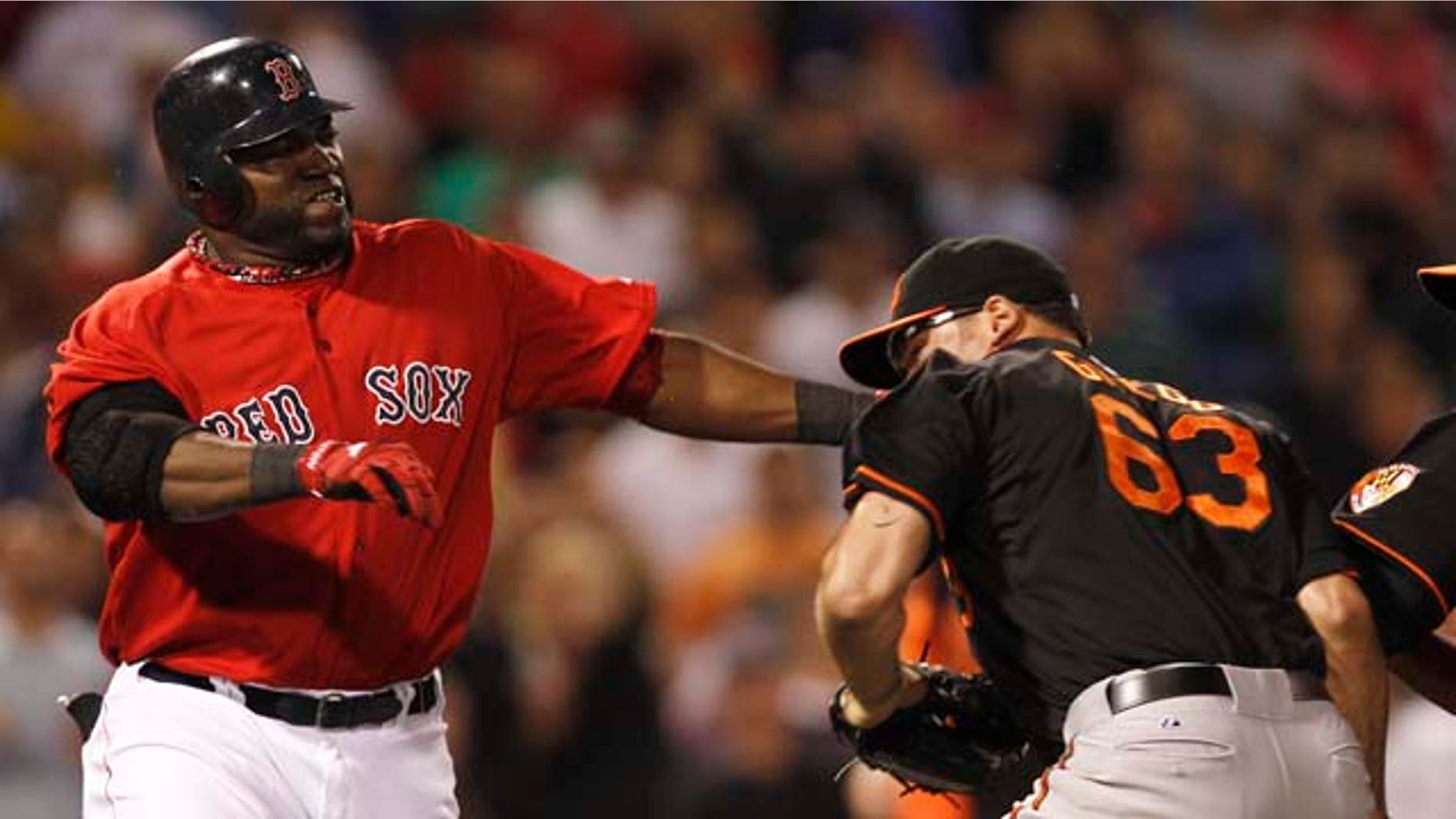 David Ortiz, the Red Sox slugger who traded blows with Kevin Gregg of the Baltimore Orioles last week, was suspended for four games, Major League Baseball announced Thursday.
Ortiz and Gregg, a relief pitcher for the O's, were fined an undisclosed amount, too, according to Joe Garagiola, Jr., senior vice president of standards and on-field operations for the league.
The two players fought on July 8 after Ortiz believed Gregg threw at him during the bottom of the eighth inning. The fisticuffs led to two bench-clearing incidents.
Pending appeals, Ortiz is scheduled to begin his suspension Friday night, when the Sox play the Tampa Bay Rays; Gregg's suspension could begin Thursday evening, when the O's battle the Cleveland Indians.
Orioles pitcher Mike Gonzalez was suspended, too. He received a three-game penalty. Buck Showalter, the Orioles manager, received a one-game suspension.
Follow us on twitter.com/foxnewslatino
Like us at facebook.com/foxnewslatino