Dana White fires back at Luke Rockhold over complaints about UFC title shots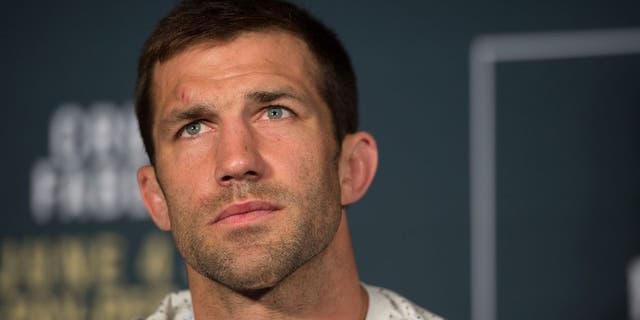 UFC president Dana White is tired of hearing from a slew of contenders who all say they deserve a title shot yet haven't done much to actually prove it.
White addressed his frustration with fighters such as former middleweight champion Luke Rockhold, who has blasted the UFC lately for putting together matchups such as Georges St-Pierre against Michael Bisping rather than placing top contenders like himself into a title fight situation.
White says that Rockhold has to get his priorities straight because if he wants to fight for a title at any point in the near future, he should probably get a win first.
"There's a lot of guys talking about 'deserve' nobody deserves anything. You've got to earn it here. You've got [Luke] Rockhold screaming right now 'I deserve this'. You just got knocked out in the first round. You've got to come back and earn it," White told FOX Sports at the UFC 211 post fight press conference.
"The guy just got knocked out in the first round by Michael Bisping and he thinks he deserves this and he deserves that. You earn it. You want to come back and you want to fight for the title? Get back in here and earn it. That's it."
Rockhold has been out of action since last June when he suffered the knockout to Bisping in his first title defense as middleweight champion.
Injuries have prevented Rockhold from competing since that time and there's still no word on when he will be back in action for the UFC.
Whether it's Rockhold or any other fighter on the UFC roster, White implores them to go out and actually earn a title shot like what Demian Maia did with a seven-fight win streak including his split decision victory over Jorge Masvidal this past Saturday night.
"Nobody here deserves anything. You earn it," White said. "You want the next shot at the title. You come out and you earn it. Just because you're ranked No. 2, 3, 1, or whatever, things don't line up that way all the time."