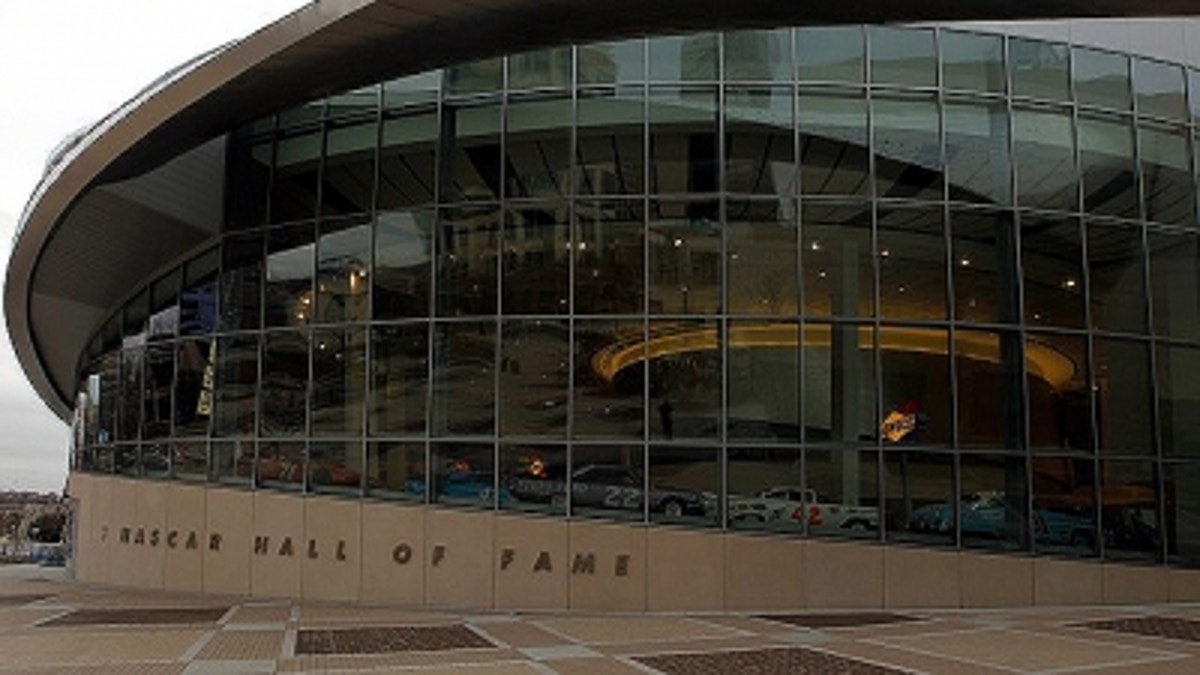 On Wednesday night, the NASCAR Hall of Fame announced its five newest nominees for the Class of 2014.
And it's tough to quarrel with any of the choices.
Dale Jarrett, Maurice Petty, Larry Phillips, Bruton Smith and Rex White all have impressive, and in some cases, spectacular, resumes. These men will join 20 other nominees from last year to form a group of 25 individuals from whom the five members of the 2014 NASCAR Hall of Fame Class will be selected.
CUP: Familiar Names Nominated To NASCAR Hall
The question is, are there any significant omissions out there now, people who should be among the 25 but aren't?
Every eligible NASCAR Sprint Cup driver who has won more than 25 races has been nominated so far, which means they are well-represented.
Smokey Yunick, the brilliant mechanic turned car owner, is obvious by his omission from this group. Although Yunick has a tremendous amount of name recognition and is associated with any number of mechanical innovations, in his career as a car owner, he only entered 77 races, winning nine times in what's now known as the Sprint Cup Series. He did win championships as crew chief for Herb Thomas in 1951 and '53.
The eligible driver with the most race victories who has not been nominated? That would be Jim Paschal, winner of 25 races in 421 starts from 1949-72. But just once in his career did Paschal finish as high as fifth in points.
Then there's ironman Ricky Rudd, winner of 23 races in 906 starts. Rudd finished second in points in 1991, one of five times he finished in the top five in points.
In terms of crew chiefs, three big names jump out. Harry Hyde won 56 races as a crew chief, as well as a championship with Bobby Isaac in 1970. Hyde was also the runner-up with Isaac in 1968 and Dave Marcis in 1975.
The next is Ray Evernham, who was atop the pit box for three of Jeff Gordon's four Sprint Cup titles, then started his own team to lead Dodge's return to NASCAR. Evernham revolutionized the role of the crew chief in his days at Hendrick, paving the way for young talents like Chad Knaus and Steve Letarte to emerge.
Also deserving is Buddy Parrott, winner of 49 Cup races as a crew chief with some of the biggest names in the sport, including Richard Petty, Darrell Waltrip, Rusty Wallace and Jeff Burton.
And if Bruton Smith is nominated, don't you have to also include his longtime partner/promoter/sidekick H.A. "Humpy" Wheeler, the man who elevated the bar so high in making racing entertaining?
The really thorny issue comes with highly-regarded drivers who died early in their careers, including Davey Allison, Tim Richmond and Alan Kulwicki, prodigious talents who were only on the scene for a short time. Should their talent be recognized despite their short time frames?
But really, the list of current nominees points out one important fact: The nominating committee has done a very solid job so far.
And when the five members of the 2014 NASCAR Hall of Fame Class are selected in May, there's no question they will be deserving.
Tom Jensen is the Editor in Chief of SPEED.com, Senior NASCAR Editor at RACER and a contributing Editor for TruckSeries.com. You can follow him online at twitter.com/tomjensen100.