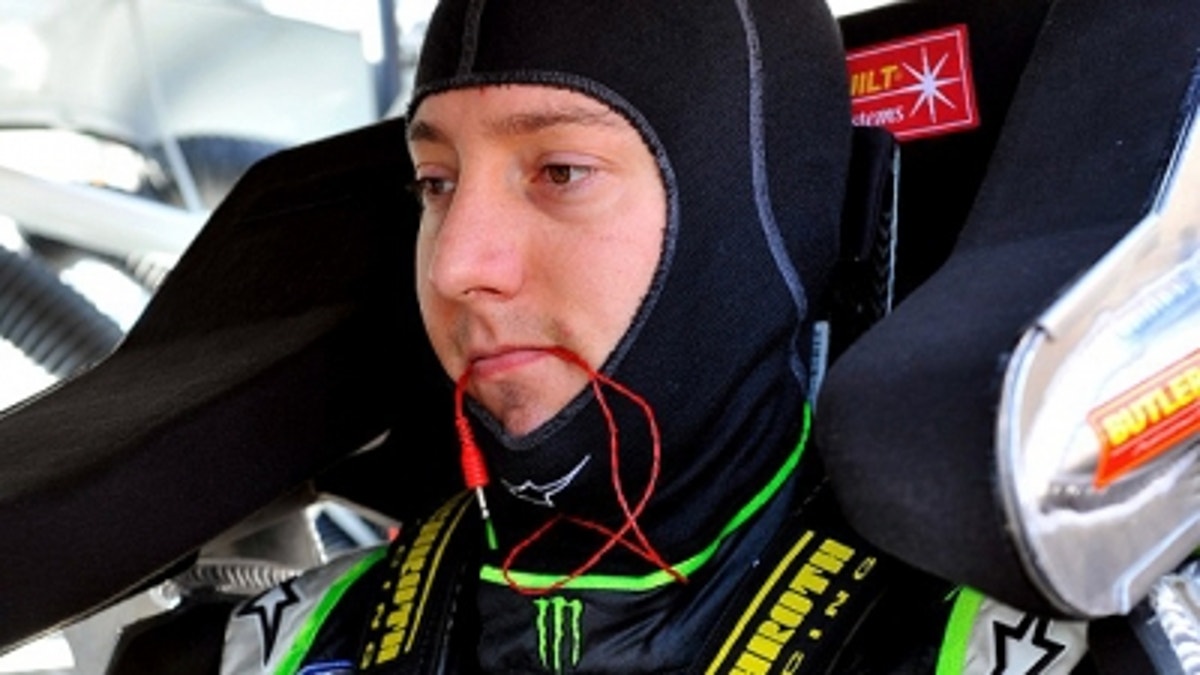 The Sprint Cup season hasn't had the grandest of starts for Kyle Busch.
He finished sixth in the second race at Phoenix but otherwise has been in uglier numbers – 17th at Daytona, 23rd at Las Vegas and 32nd Sunday after an early-race accident at Bristol.
The result is a 15th place in points, already 58 behind leader Greg Biffle.
But Busch has the avenue to make big gains this week. It's Auto Club Speedway, where he scored his first Sprint Cup victory and first Sprint Cup pole (both in 2005) and where he has finished in the top five in five of 14 appearances. The Auto Club 400 is scheduled at the Fontana, Calif., track Sunday.
The two-mile track can be cantankerous, though, as Busch points out.
"You have to hit it at the right time in these races as far as your adjustments go," Busch said. "Everywhere you go, but at California, too, it's all about the second-to-last pit stop and the last pit stop. I remember California last year – we led the most laps, we ran up front all day long and then the last run of the race we missed a little bit of something.
"Jimmie (Johnson) caught me, passed me and then Kevin (Harvick) came out of nowhere and passed Jimmie, too. You have to be able to hit it right through the end of the race in order to win these things. It seems harder to do that, but we're hoping we can stay ahead of those adjustments this time and get our Interstate Batteries Toyota to victory lane."
Busch did just that for the first time in September 2005, scoring the first of his 23 Sprint Cup victories.
"We ran in the top-five all day long, but we really didn't think we had a winning car," he said. "When we got the lead a few times throughout the race, we just pulled away and led by quite a bit. It was really cool to have a really dominant race car.
"I remember having to drive the car really loose. That was the loosest I think I've ever driven a race car that was still moving forward. It was crazy because I came over the radio and told the guys I couldn't believe how loose I have to drive the car. But it was fast."
Obviously, Busch picked up on the track's nuances fairly quickly. Like many other drivers, he appreciates the fact that the track's width allows for different lane selections.
"I like California," he said. "It's fun. It's really wide, and it's kind of flatter than Michigan (also a two-mile track), so it's a little harder to kind of get a hold of, but you can really spread out. We've been seeing a lot of guys all the way down at the white line. We saw guys all the way up at the wall.
"It always seems to be a really good race there. It's a really fun race track. It's widened out, and it's become where you can race all over it and, with the race being as long as it is, you need to take a lot of time working through traffic and being able to have a good car and all that."
Mike Hembree is NASCAR Editor for SPEED.com and has been covering motorsports for 30 years. He is a six-time winner of the National Motorsports Press Association Writer of the Year Award.