Croatia sends World Cup player home for refusing to play in Nigeria match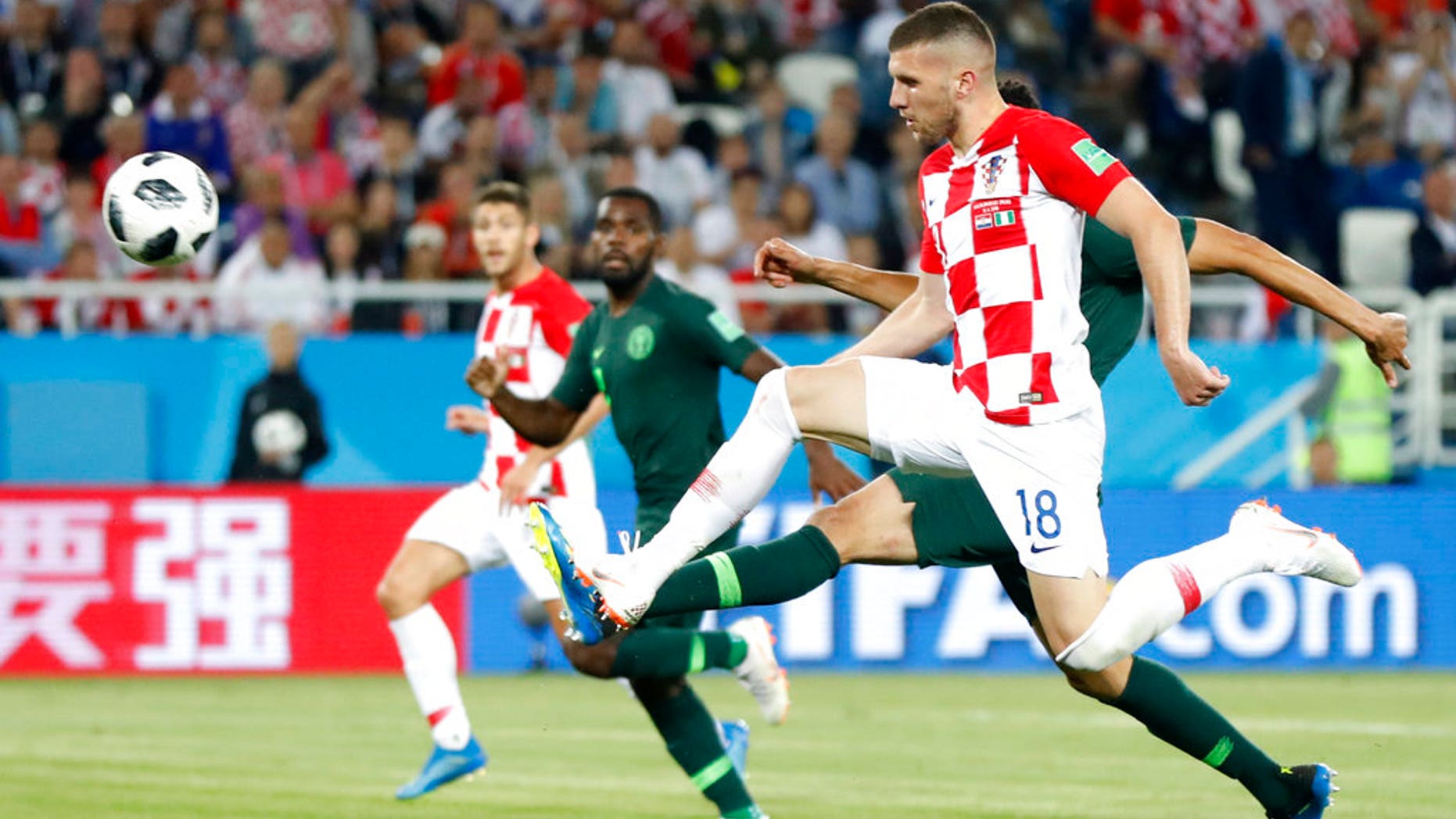 Croatia sent one of its players home Monday after he refused to take the pitch during the team's opening World Cup match.
Head coach Zlatko Dalić confirmed forward Nikola Kalinić was sent packing from the team's basecamp in Roshchino, Russia.
2018 FIFA WORLD CUP: WATCH LIVE MATCHES STREAMING ON FOX SPORTS FROM JUNE 14 TO JULY 15
The drastic move comes after Kalinić apparently cited a back injury and refused to come on as a substitute during Croatia's Group D match against Nigeria on Saturday. Croatia won the game, 2-0.
"During the Nigeria encounter, Kalinić was warming up and was supposed to come on in the second half. However, he then stated that he wasn't ready to come on due to a back issue," Dalić said Monday. "The same thing happened during the Brazil friendly in England, as well as before the practice session on Sunday."
"I have calmly accepted that, and since I need my players fit and ready to play, I have made this decision," Dalić concluded.
Teams participating in the World Cup are required to declare their official roster of 23 players ahead of the tournament.
It is too late for Croatia to call a replacement to take Kalinić's spot, so the team will continue its World Cup run with just 22 players on its squad.
Croatia's next match is on Thursday against Argentina in Nizhny Novgorod.