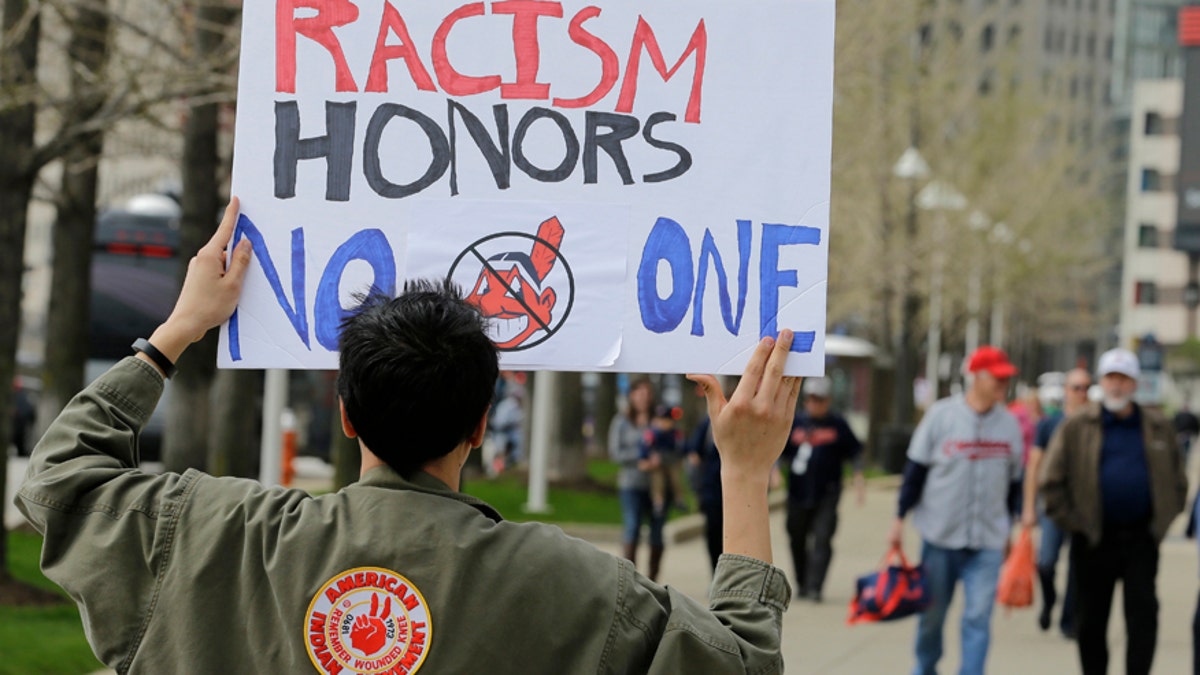 Walter Goldbach was 17 when Cleveland Indians owner Bill Veeck came to his family's graphics business and requested a character drawing to represent the team. At the time, the club was using a sketch of a Native American in full headdress on their uniforms.
"So he says, 'Pick out which one you like the best. Ask your neighbors, ask everyone who works here. And just go ahead and you got my OK to make this drawing,'" said Goldbach, now 87.
The logo was the crooked nosed, pony tailed, smiling "grandfather" to the modern day Chief Wahoo. It was an instant success.
"It's a happy character and then that creates a feeling of people who were involved with the Cleveland Indians that, 'Hey, this fella is part of Cleveland and he's really enjoying it, and let's go out and win some baseball games for the city,'" Goldbach said.
"It became such a favorite of everybody that lived in the Cleveland area that they had to be involved with Chief Wahoo and then you would start seeing baseball hats. You'd see sweatshirts, you'd see T-shirts and it really became part of the Cleveland sports history," he added.
Goldbach said when he created Chief Wahoo, he never thought it would ever become offensive to anyone.
"This was a character drawing and it was never meant to offend any of the Native Americans, and that's the way I feel," he told FOX 8.
"When I look at him, he's smiling, whether you are winning or losing. But in the back of your mind, he's saying, 'Please, come on, get some hits so we can get up closer to the New York Yankees or the Boston Red Socks.' We were always a little behind those two teams."
Goldbach said he's seen the stories about MLB Commissioner Rob Manfred becoming involved in the effort to phase out the Chief Wahoo logo.
For him, that is heartbreaking.
"It makes me sad, that's what it does. It makes me sad that it's come to a point where it had gotten so serious and it should never have come to this point," he said.
Goldbach said over the years he has spoke face to face with at least one Native American who told him he was offended by his creation.
"I told him I'm really sorry that you feel offended by this because it was never made to offend any of the Native Americans."