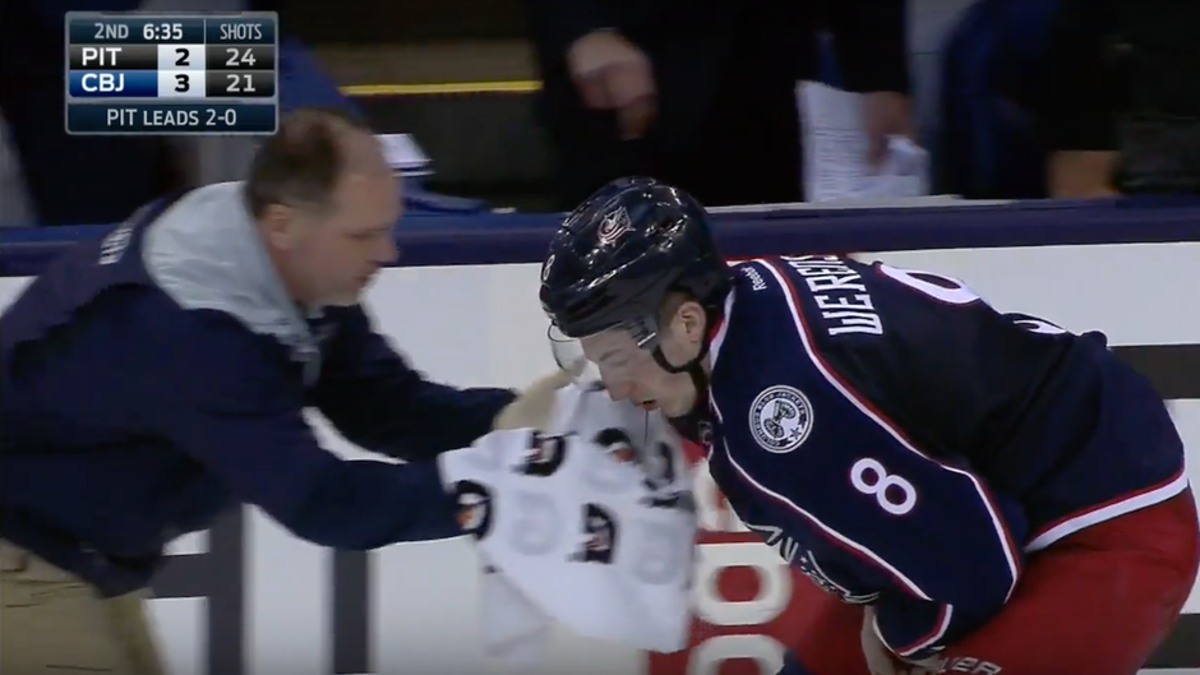 Blue Jackets rookie defenseman Zach Werenski experienced the highest of highs and the lowest of lows in his third-everplayoff game on Sunday.
The 19-year-old Werenski tallied his first career postseason goal in the first period of Game 3, firing a gorgeous laser past Pittsburgh netminder Marc-Andre Fleury. That goal gave Columbus an early 3-1 lead. Thosewere good times!
But the second period went far worse for Werenski.
The defenseman was struck in the face by a Phil Kessel shot, which opened up a cut below his right eye and caused him to bleed profusely all over the ice. As Werenski struggled to get to the bench, the Penguins capitalized on the temporary man-advantage and scored the game-tying goal.
The Blue Jackets and their fans weren't pleased that the play wasn't blown dead to help provide medical assistance forWerenski, but the officials were likely waiting for Pittsburgh to surrender possession. They never did.
Despite the brutal injury, Werenski returned to the game in the third period. This is what he looked like:
That…probably does not feel wonderful.