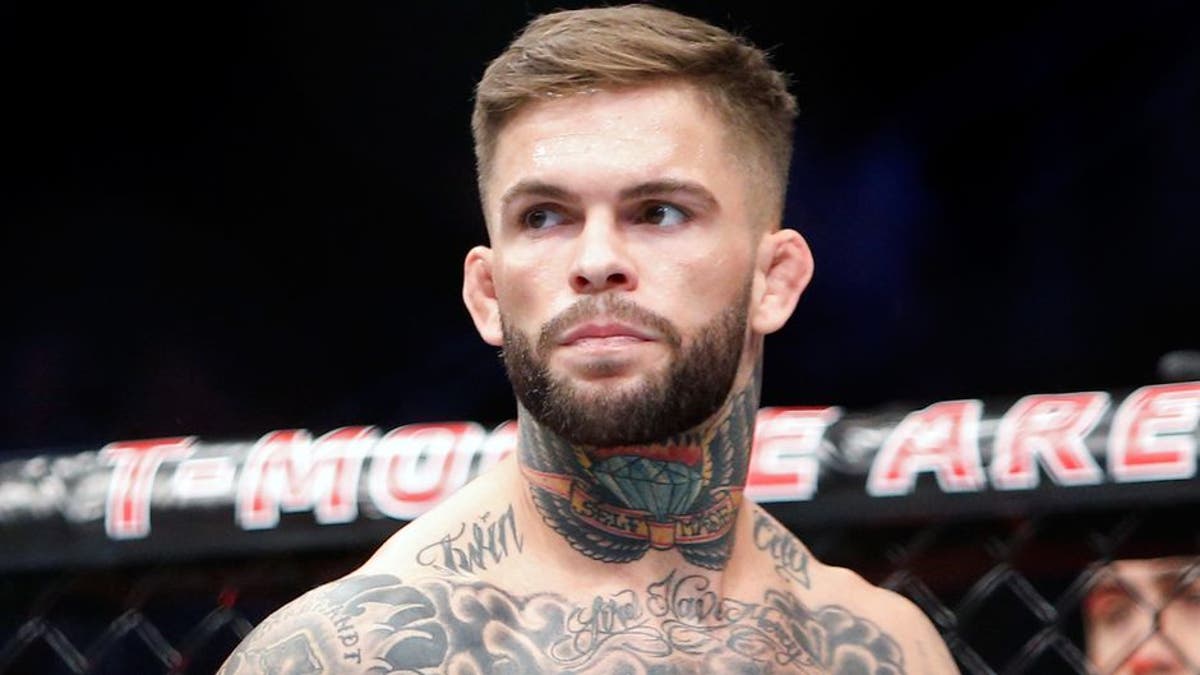 It took less than one episode for coaches Cody Garbrandt and T.J. Dillashaw to get into a physical altercation.
From the day the two former teammates joined the show it was clear that bad blood was going to be fueling the competition, but it was actually a beef between fighters on the show that somehow ended with Garbrandt going after Dillashaw.
The entire situation unfolded after Seth Baczynski and Gilbert Smith started jawing at each other before Garbrandt injected himself into the argument while calling out Dillashaw in the process.
"Whole team full of fakes," Garbrandt said to Dillashaw and his team.
A second later, the top ranked bantamweights were standing nose-to-nose and that's when Garbrandt grabbed Dillashaw by the throat and shoved him away. Dillashaw didn't get the chance to return fire as the rest of the teams and coaches quickly intervened to make sure a bad situation didn't get worse.
"He stepped towards me in my bubble, got in my personal space. I latched him up like an eagle," Garbrandt said about the incident. "Eagle latched up a snake. Right on the throat."
While the altercation could have been much, much worse, Dillashaw says the entire incident was just par for the course while dealing with Garbrandt.
"Cody feels he needs to get involved as well and be an attention whore," Dillashaw said.
"So he called me fake and then attacked me, which seemed a little crazy right? It all leads down to insecurity. Cody's not very smart. He doesn't have anything he can say that's witty and he feels like he needs to create drama to be important."
It didn't take long for Garbrandt and Dillashaw to get into it on the debut episode and it's highly unlikely this will be the last time they will clash before the season is over.