Clippers cover up Lakers banners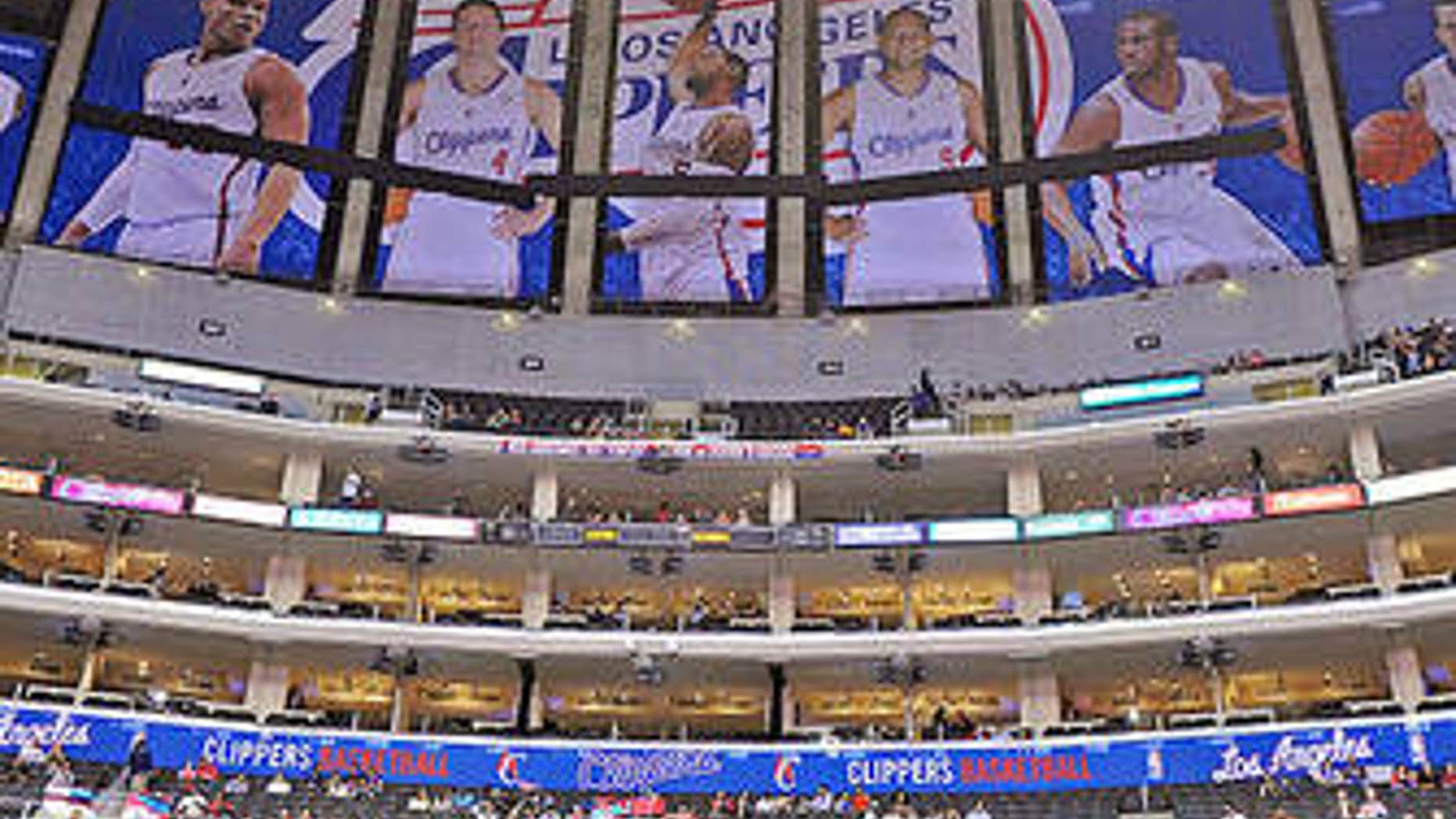 The Los Angeles Clippers, under new coach Doc Rivers, apparently want fans attending their games at Staples Center to forget about the arena's other tenants.
And we're not talking the L.A. Kings.
The Clippers are covering up the championship banners and retired numbers of the Los Angeles Lakers, replacing them with Clippers-centric posters featuring Chris Paul, Blake Griffin and Co. The new look debuted in a preseason game on Friday. And one Laker is none too happy about it.
"He can do that?" shooting guard Nick Young said Sunday (via ESPN.com ). "For real? That's disrespectful. We got to talk to Doc. He can't have that. We got to do something about that. ...
"I think (Rivers) shouldn't come in and have so much pull like that. He's got to earn his keep."
However, Rivers has won an NBA championship as coach of the Boston Celtics.
"But he didn't win no title in L.A.," Young replied to a reporter who brought up the crown.
Of course, Young, a former No. 1 draft pick of the Washington Wizards who played one season for the Clippers and spent last season with the Philadelphia 76ers before signing with the Lakers as a free agent, has that in common with Rivers -- though Young hasn't won a title anywhere .
Another Laker, point guard Steve Nash, was more understanding.
"I guess if you were in the Clippers' organization, you probably want to do that, too," Nash said. "It's their arena on their night, so I would try to make it feel like home."
Exactly, Rivers said.
"Listen, I think this is our arena when we play," Rivers said (via the Los Angeles Times ). "So I just thought it would be good that we show our guys (in banners). No disrespect to them. But when we play, it's the Clippers' arena as far as I know."
The original article can be found at FOXSports.com: Clippers cover up Lakers banners.