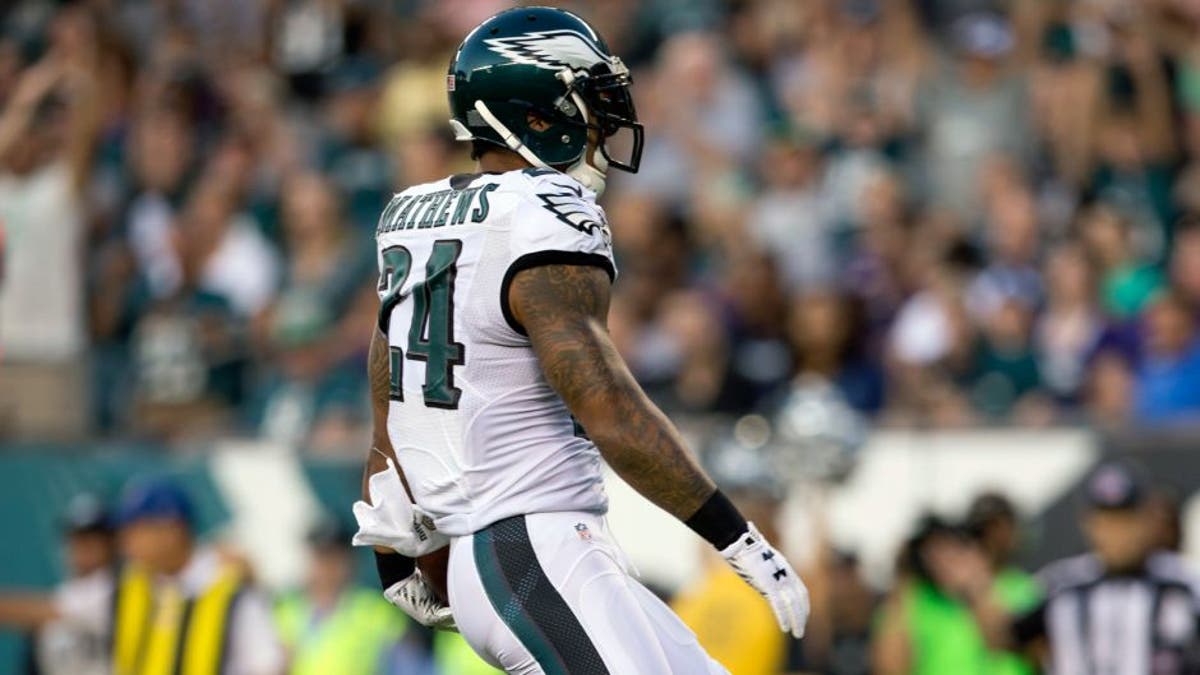 Eagles head coach Chip Kelly has a reason for why Ryan Mathews has seen limited touches in recent weeks. Mitchell Leff Getty Images
The Philadelphia Eagles signed running back DeMarco Murray to a much bigger contract than they signed Ryan Mathews to this offseason, but through Week 7, Mathews looks like the better fit in Chip Kelly's offensive scheme. Despite the difference in their production, Murray continues to get a lot more touches. On Monday, Kelly explained the reason why Mathews' touches were limited in Week 7.
"He's been hurt the last two weeks," Kelly said to reporters, per True Jersey.
Mathews didn't look injured on his 63-yard touchdown run, en route to a total of six carries for 97 yards in Week 7. However, Kelly confirmed that it was Mathews' big touchdown run that aggravated a preexisting groin injury.
"When he pulled by (Panthers linebacker Luke Kuechly), he said he kind of pulled it again," Kelly said. "He didn't think he was going to make it into the end zone. (Running back coach Duce Staley) monitored him after that."
Kelly stopped short of confirming that Mathews will be healthy enough to play in the Eagles' Week 9 matchup with the Dallas Cowboys. The Eagles are on a bye in Week 8.
"He is injured right now," Kelly said. "We'll see if he'll be available for the Cowboys game."
MORE NEWS: Want stories delivered to you? Sign up for our NFL newsletters.
Matthews has 35 more total rushing yards than Murray this season despite seeing 32 less carries.