Chicago Bears' Jimmy Clausen only needs to look to his brothers for inspiration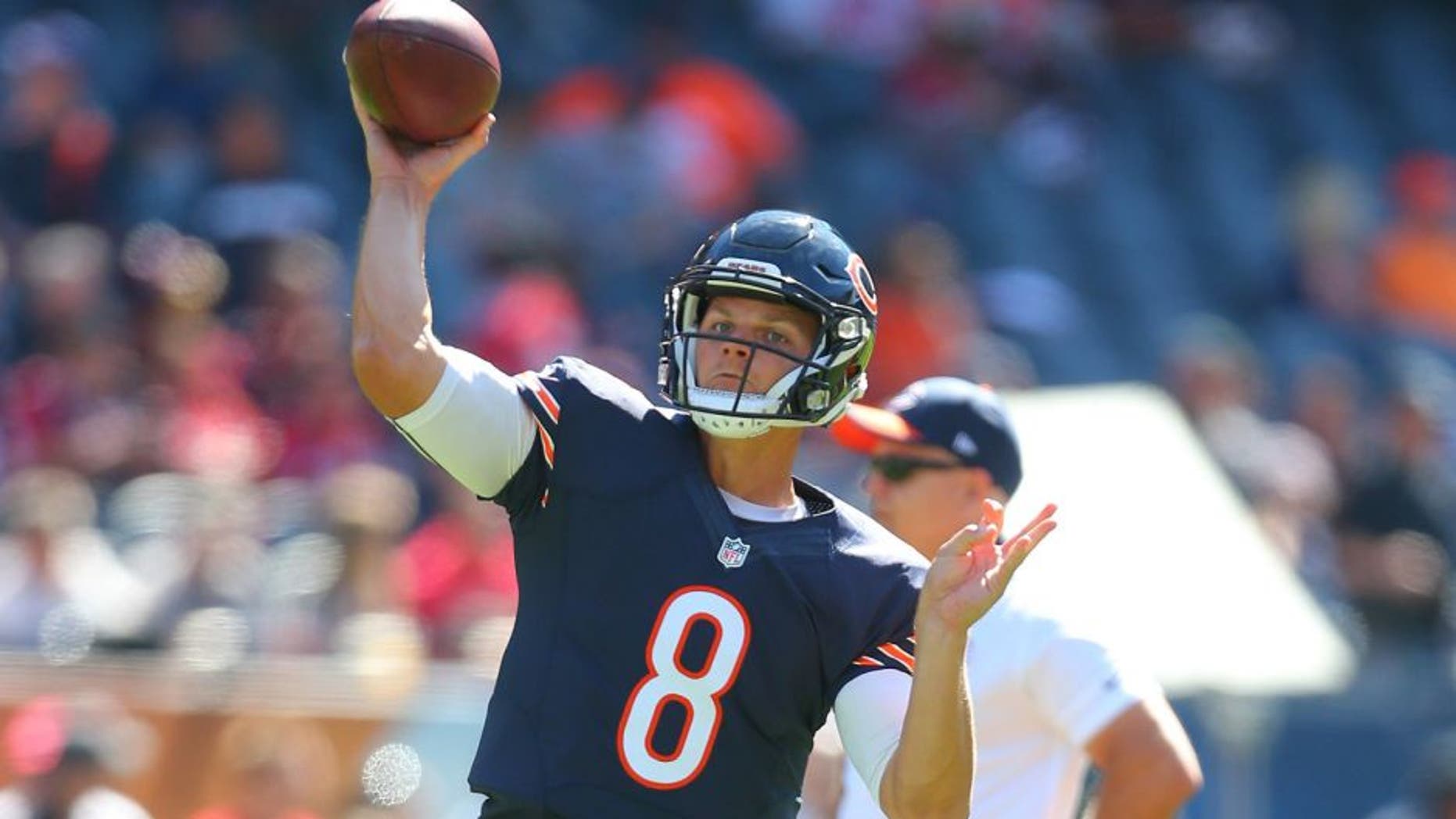 Jimmy Clausen can look to his family for inspiration as the Chicago Bears face a Seattle Seahawks team that is a two-touchdown favroiet as it looks for its first victory of the season on Sunday.
Clausen, who will step in for Jay Cutler (hamstring), will have to defy the odds and oddsmakers if he is to lead the Bears to their first victory of the season.
In no way, however, is Clausen facing a bigger task than the one his brothers Rick and Casey took on at Calabasas High School last year.
When one discusses historically bad football programs, Calabasas High School football defined the term.
Before the Clausens arrived from vaunted Oaks Christian Academy, where by the way Jimmy Clausen played his high school football, the Coyotes endured a 44-game losing streak at one point. From 2004-2006 the school went winless for three seasons. The next three years produced a trio of 1-9 marks. In 2012, improvement saw a 2-9 but in 2013, the record fell to 0-10.
On came the Clausens, and in the first three weeks of 2014 the team had the most wins it collected in an entire season (3-7, 2010) as it had in more than a decade. The Coyotes finished 6-6.
"I want great programs for kids," principal C.J Foss told the Los Angeles Times. "I wanted a program where, especially for football, kids felt like they were going out on the field and they had a fair shot at winning. They didn't feel that for a long time."
This year the turnaround is nothing short of remarkable. The Clausens, led by an influx of transfers including Keyshawn Johnson Jr., have guided Calabasas to a 5-0 mark, the most recent victory coming Friday night, 13-10, on the road against Rio Mesa.
"This is a program that is growing and improving, and we're doing it with the right kids the right way," Casey Clausen, who is paid a stipend of $3,500 per season, told the Los Angeles Times in August.
So, when Jimmy Clausen leads the Chicago Bears onto the field for their game against the Seahawks, the quarterback, better than anyone, should know that anything is possible.