Braves place Freddie Freeman on 15-day DL with oblique strain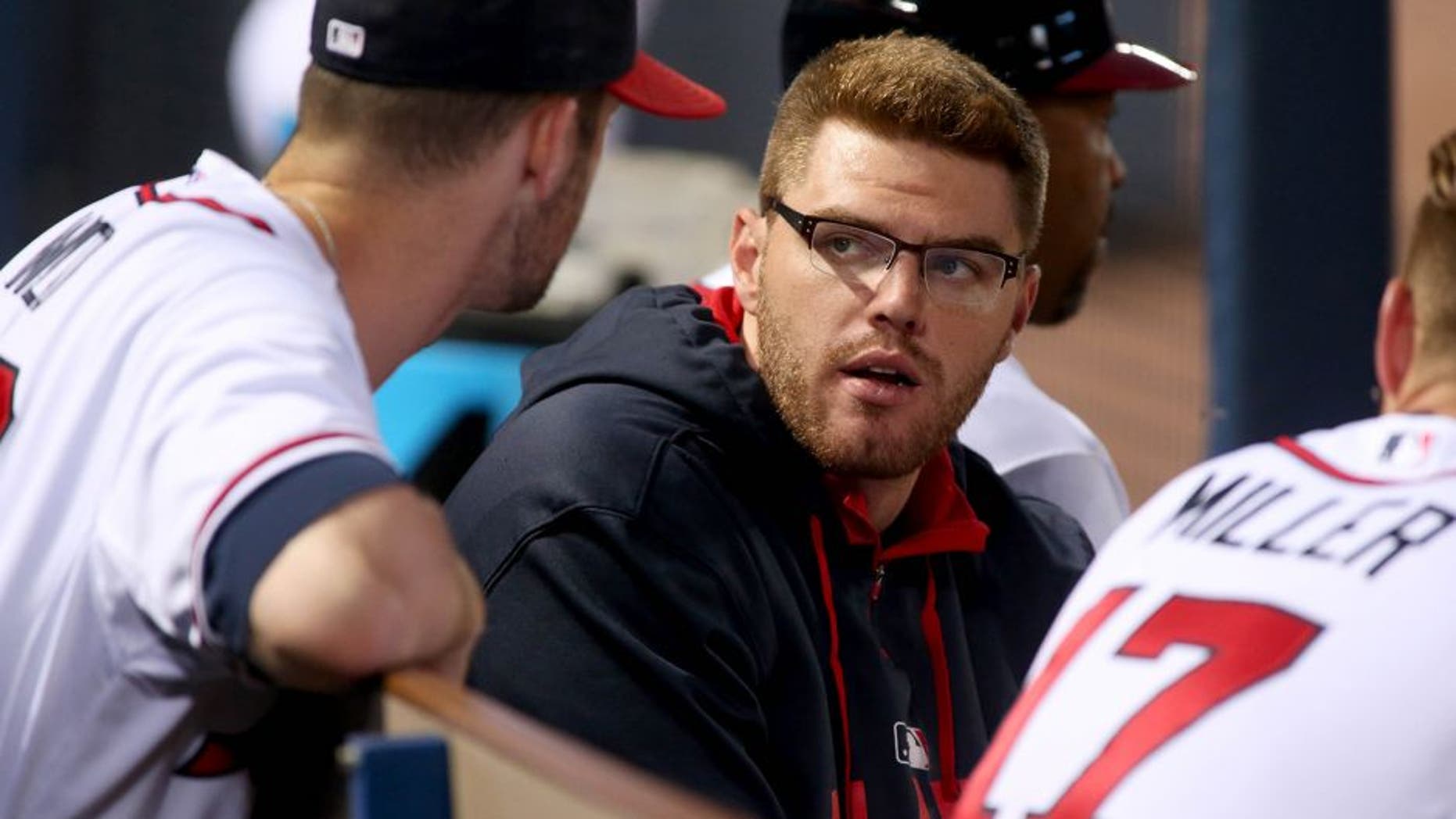 The Atlanta Braves offense will once again be without its top producer.
First baseman Freddie Freeman is headed back to the 15-day disabled list after suffering a strained right oblique in Monday night's 9-8 win over the San Francisco Giants. The two-time All-Star exited the game in the fifth inning after suffering the injury.
This will be Freeman's second visit to the disabled list in a two-month span, one season removed from playing 162 games and holding MLB's longest active-games streak. That streak ended when Freeman suffered a troublesome right wrist injury against the Red Sox that sidelined him for 30 games. Atlanta's lineup averaged just 2.8 runs per game in his absence.
Freeman previously dealt with an oblique injury during the 2013 season, missing 13 April games for the eventual NL East champs.
Though his production has slowed since his return from the wrist injury, Freeman still leads all Braves position players in wins above replacement (2.1) while hitting .284/.348/.500 with 14 home runs and 45 RBI.
The Braves also sent veteran reliever Jason Frasor (right shoulder strain) to the 15-day DL and called up first baseman Joey Terdoslavich and reliever Ryan Kelly in corresponding moves.
With Freeman sidelined, the Braves will likely turn to Terdoslavich or Chris Johnson to fill the team's first-base duties.