Boras assures Ryu will 'return to normal' after shoulder surgery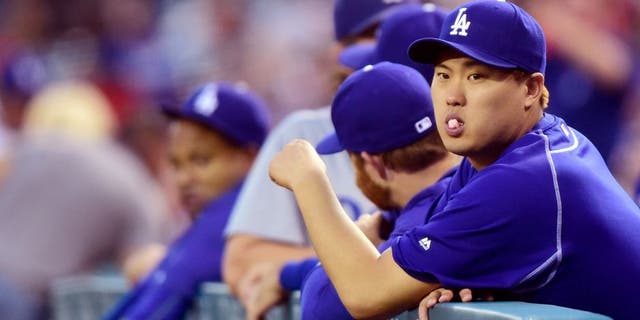 Hyun-jin Ryun has compiled a 28-15 record with a 3.17 ERA in two season with the Dodgers. Harry How Getty Images
The Los Angeles Dodgers aren't exactly sure of what to expect from Hyun-jin Ryu after a surgery that forced him to miss the entire 2015 season, but his agent is confident the lefty will return to prime form this coming season.
"We've heard nothing from physicians other than that he should return to normal play," Ryu's agent, Scott Boras, told the Los Angeles Times of his return from a surgery to repair a torn labrum in his left shoulder.
In two seasons with the Dodgers, the South Korean starter, who will turn 29 before next season, has compiled a 28-15 record with a 3.17 ERA, 1.20 WHIP, 293 strikeouts, and 78 walks in 344 innings.
Ryu had surgery on his throwing shoulder in May after the injury did not respond well to treatment. Boras is optimistic he'll be ready for spring training.
"He's doing great," Boras said. "He's playing long toss at 90 feet. Should be ready to go for spring training."